Now users of Instagram can create and publish feed post on Instagram from PC! Facebook confirmed Thursday. For a very long time, Instagram users are only able to share posts & stories from their mobile app.
After adding this feature, Instagram became a lot more usable on the desktop. People could finally upload videos & photos that are less than one minute in length making them easier to share on Instagram.
Here is A Step-by-Step Guide to upload photos and videos from PC on your Instagram profile:
How to Upload Photos on Instagram on PC
Instagram's website allows you to upload Instagram posts the same way as you do on mobile, no matter what platform you use. Below is how to do so, depending on whether you're using a Windows laptop or mac:
1. Open up your desktop browser.
First, open your web browser or google chrome. This is done from the Windows icon on your taskbar.
2. Go to Instagram web
Next, head to Instagram by typing "https://www.instagram.com" into the URL bar. You can log in with Facebook or your email, phone number, or username.
If you've logged into Instagram's web version before, they might include an option to automatically log in as the user who last signed in.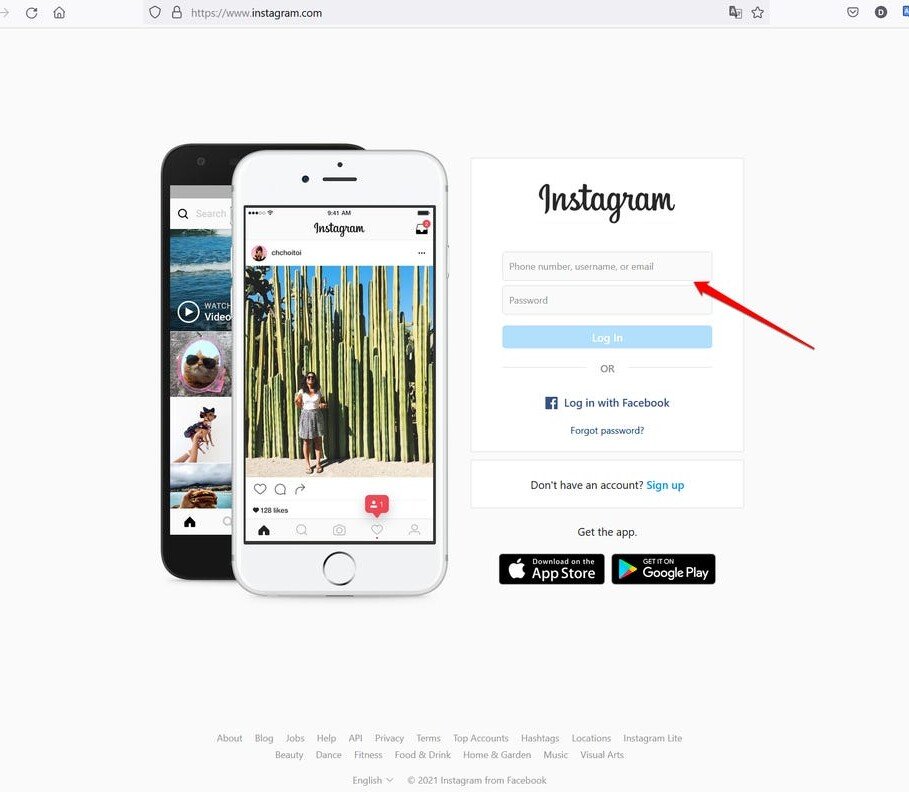 3. Click the '+' icon in the top bar
Instagram's web version has a top navigation bar that mirrors the top navigation bar on their mobile app. It includes a search bar, a home symbol, a DM symbol, and a plus sign. Click the plus sign next to the DM.
Click the "+" button in the top right corner. It will appear between the "message" and "compass" icons.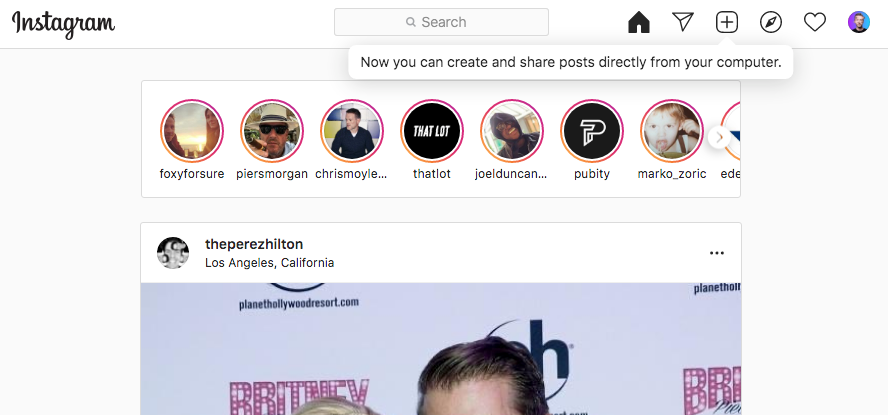 4. Click "Select from your computer" to upload photos or videos
A popup box will appear and ask you to enter the file you want to upload. You can simply select from your system or also drag and drop your photos or videos to browsers.
5. Resize Your Post
Instagram gives you a variety of options for editing your images before posting. You can change the aspect ratio & zoom in or add more media to individual posts.
To use the zoom-in option you'll find it on the same screen as the aspect ratio button. It allows you to add more media to your post if desired by clicking on the plus sign in its interface.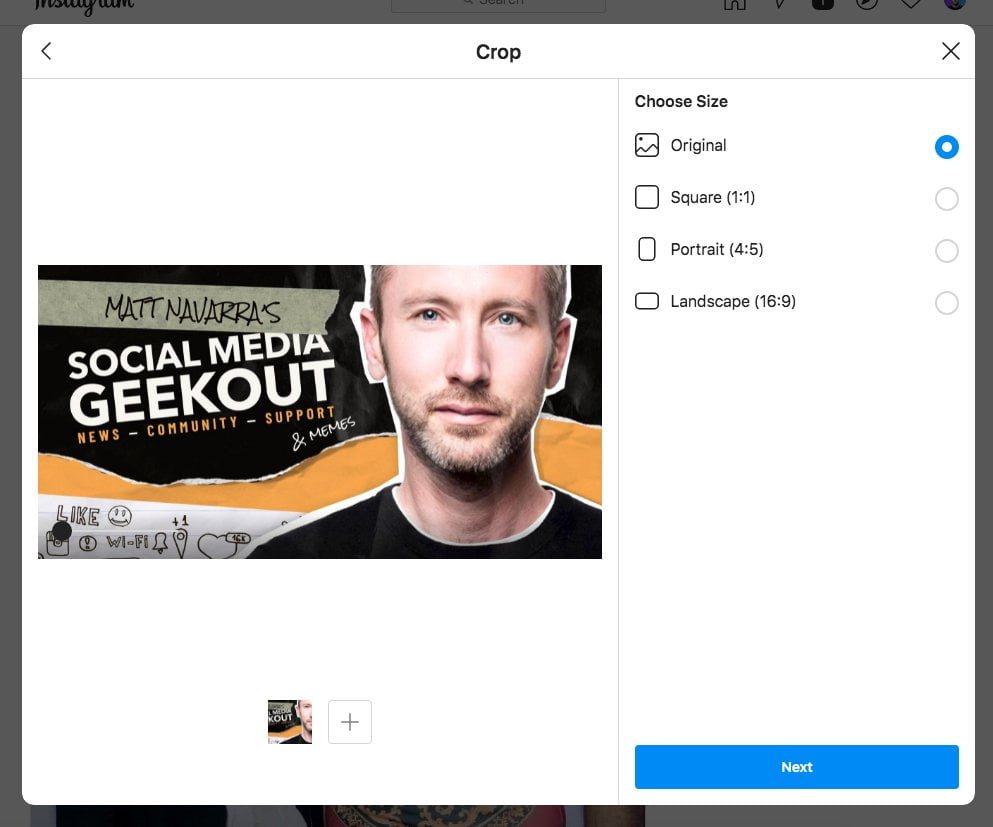 6. Add Filters and Adjustments
Next, choose a filter, like you would in the app. Once you're done with filtering your photo you'll click Next on the top right of your screen.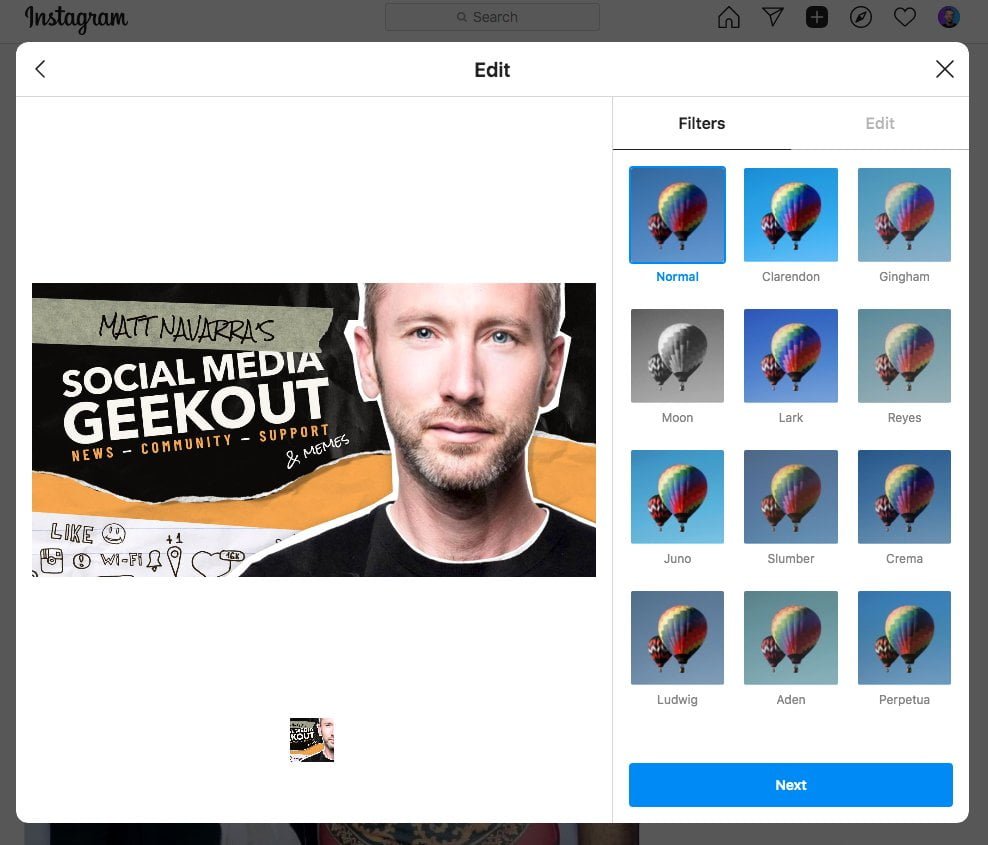 7. Edit Your Post
After using the filter tab You can also adjust brightness & contrast, saturation, and other features.
8. Add a Caption, Location, and Tag
On the next screen, you'll be able to add a caption, geotag (location), alt text, and tag people in the post. you can also turn off the commenting feature for the particular post.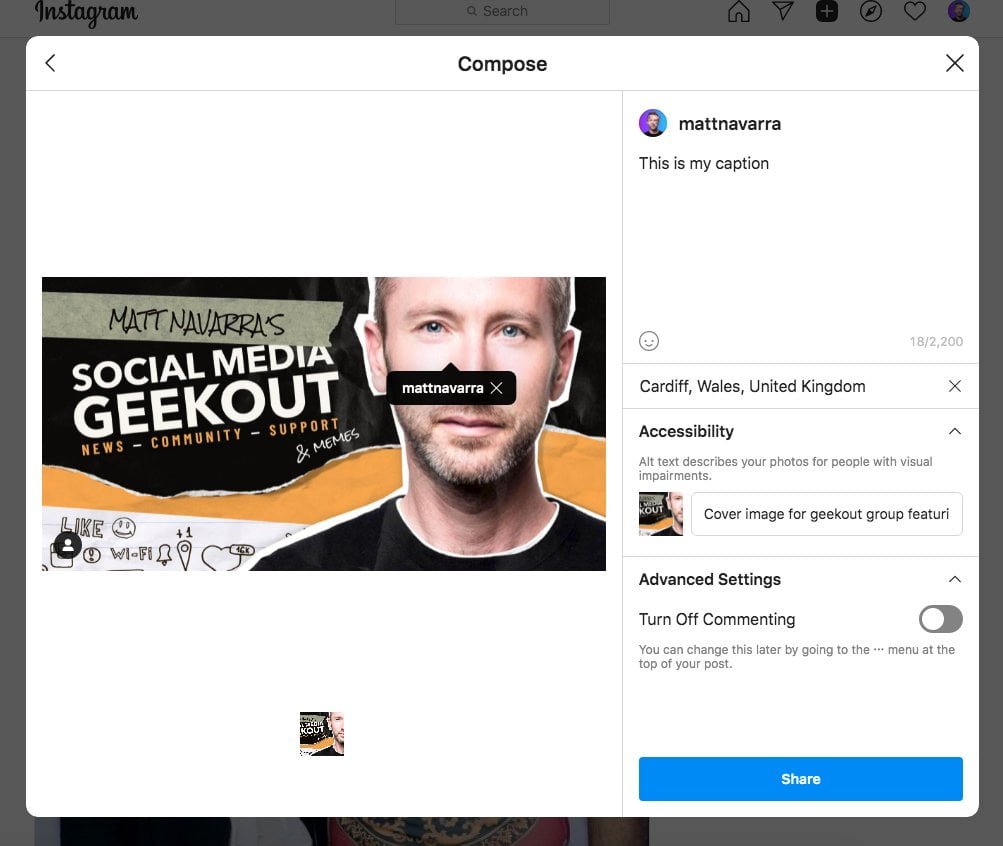 9. Click Share
When you're ready, click Share in the top right of your screen.
Done! You've now posted on Instagram using Chrome browser!
How to Post on Instagram from a Mac Using Safari
Go to Safari browser.
Search for to Instagram web.
Click the '+' button at top right corner.
Click 'Select from computer' to upload your phots and video. or simply drag and drop it.
Edit your image, zoom in, or add more post if needed.
Choose a filter and aspect ratio.
Add a caption, Geo-tag, hashtags, and tags.
Click 'Share' button at bottom.
Some Other Ways to Post on Instagram from Your Computer
If you did not get the Instagram web version to uphold posts using your laptop or mac. You can simply use these methods to publish your post via desktop:
1. Scheduling tools to Post on Instagram for PC
2. Using Inspect Element Method to Post Instagram
To post to Instagram using the Inspect method, Go ahead and open the browser's search bar, type 'instagram.com' and then click on the Instagram website link!
To inspect a device, you can use the right-click and select Inspect; subsequently, a code screen should appear where then you can select Toggle Devices. Now, you can follow the instructions:
Login to you Instagram account.
Right click on the screen and choose Inspect option.
Go to the "Toggle Device Toolbar" (ctrl+shift+c) option in the console window.
Pic mobile device and set user agent to a mobile device
After that, click the + button to start posting photos or videos (same as your mobile app) on Instagram from your desktop or laptop computer.
3. Using Third-Party Apps and Tools
Other websites, such as PC Apps for Instagram and other apps created by independent developers allow you to post IG posts from your computer. Browse online for more information about them.
Bluestacks (Windows and Mac) : This Android emulator, Bluestacks, works on Mac or Windows. All you need is a Google account, after that, you can download a version of the Instagram Android app and start enjoying some quality time with your creative thoughts!
Deskgram (Mac): One of the best features about Deskgram is that you can post and view Instagram from your Mac computer. It's compatible with the mobile app, which makes it an ideal social media management tool.
Uplet (Mac): An Instagram Uploader for Mac was developed by a company, Eltima Software. It works smoothly on Mac.
Direct Message for Instagram (DMI) – Chrome Extension: This Chrome extension lets you use Instagram as you would on your cell phone. Keep in mind that this is not an official Instagram app from these developers and thus, the functionality may be different.
How to Post an Instagram Story from PC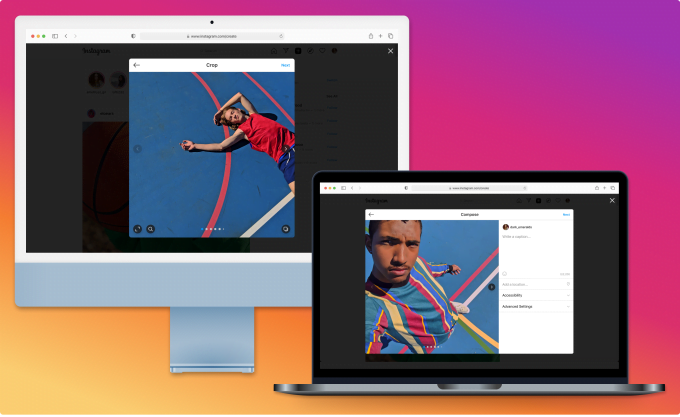 If you don't have any third-party tools, you can use Instagram Stories from your PC or Mac. Here's how:
Go to Instagram.com.
Go to developer mode on either Safari or Google Chrome.
Covert screen into mobile mode.
Click on the camera icon in the top left corner.
Choose any media(image or video) you'd like to add to your story. Edit it with text, link stickers, filters, gifs, or whatever else.
Tap Add to your story at the bottom.
You're done! Just follow these steps and you'll be able to edit your photo just like on Instagram on mobile.
Video on How to Post on Instagram via PC
FAQs: How to Post on IG from a PC
The Final Words
Uploading from desktop can be a big boost for Instagram managers who are looking to streamline the workflow, and more easily publish edited graphics and visuals made within other apps.
Should you want to know more? get in touch with our experts and subscribe to us for the weekly newsletter. We'll take it from there.
Now I'd like to hear from you:
Do you have any experience or questions regarding how to post on Instagram from pc? Either way, please dive in and leave a comment below.
Follow Manish Mehta on Twitter