In the fast-paced world of social media, it's not uncommon to accidentally delete messages on Instagram that you later regret. Whether it's a sentimental conversation with a friend or crucial information you need, the good news is that you can recover deleted messages from Instagram.
In this article, we will guide you through the process step by step.
Method 1: Use Instagram Data
One of the most effective ways to recover deleted messages on Instagram is by utilizing Instagram's data download feature. Here's how you can do it:
Step 1: Access Instagram on a Computer
To begin the process, you'll need to use a web browser on your computer. Instagram's mobile app doesn't support this feature.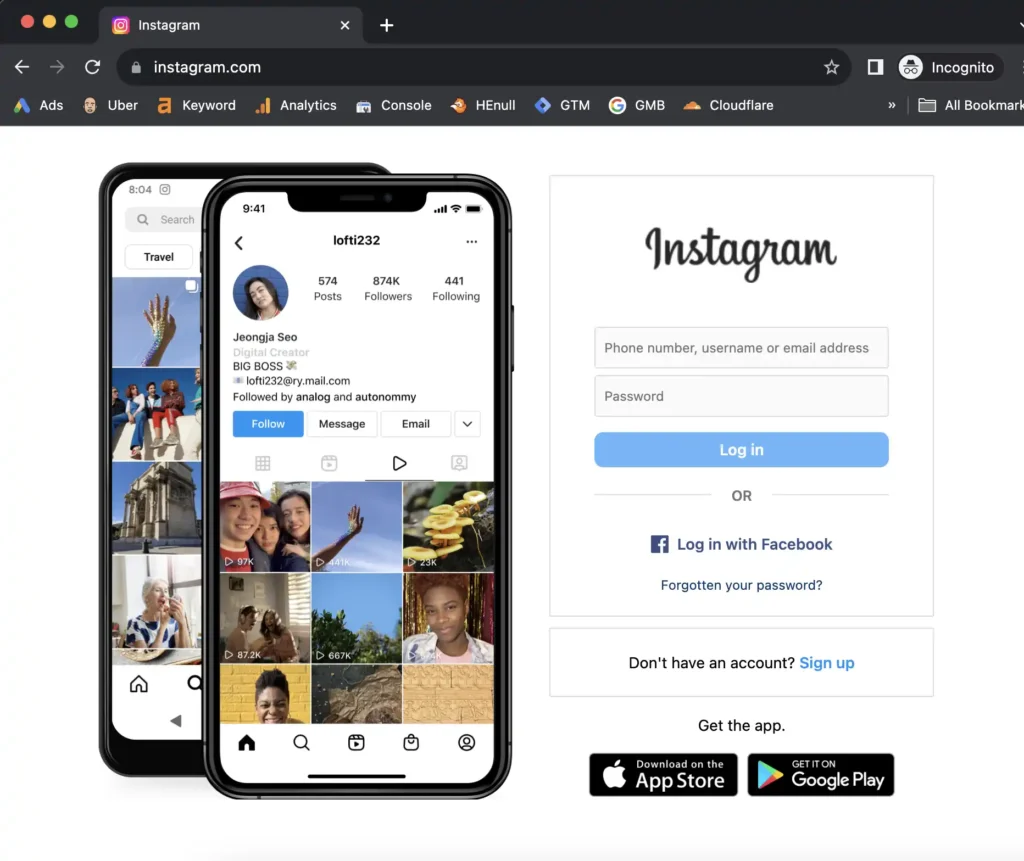 Step 2: Access Your Profile
Once you're logged into your Instagram account on your computer, click on your profile icon in the top-right corner of the screen.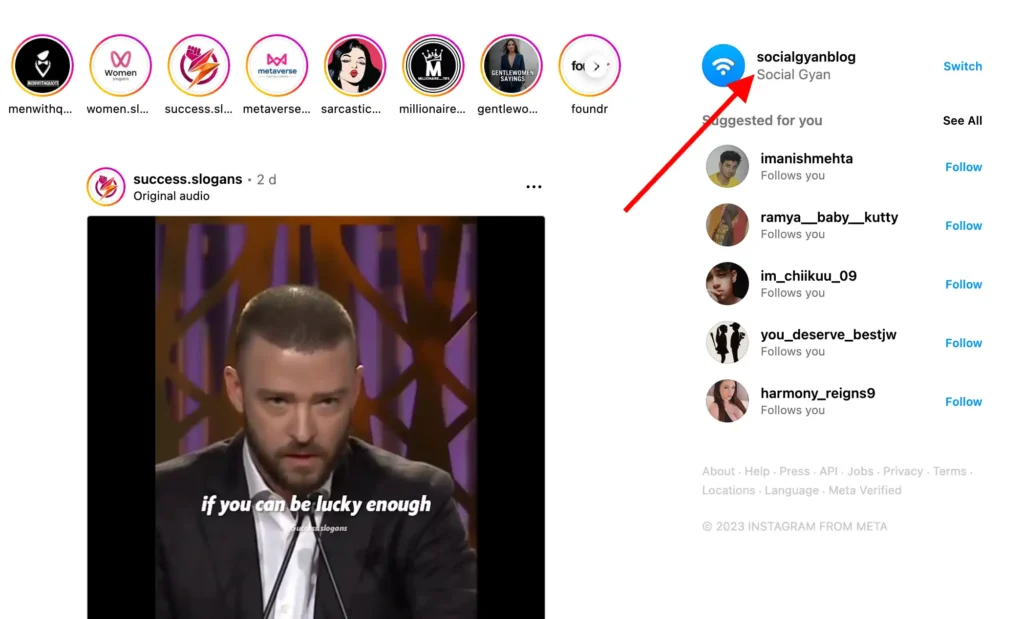 Step 3: Click to Your Activity
Click on the "Three line" button left corner (Laptop) or Top Right corner on mobile app, Then click on "Your Activity" option.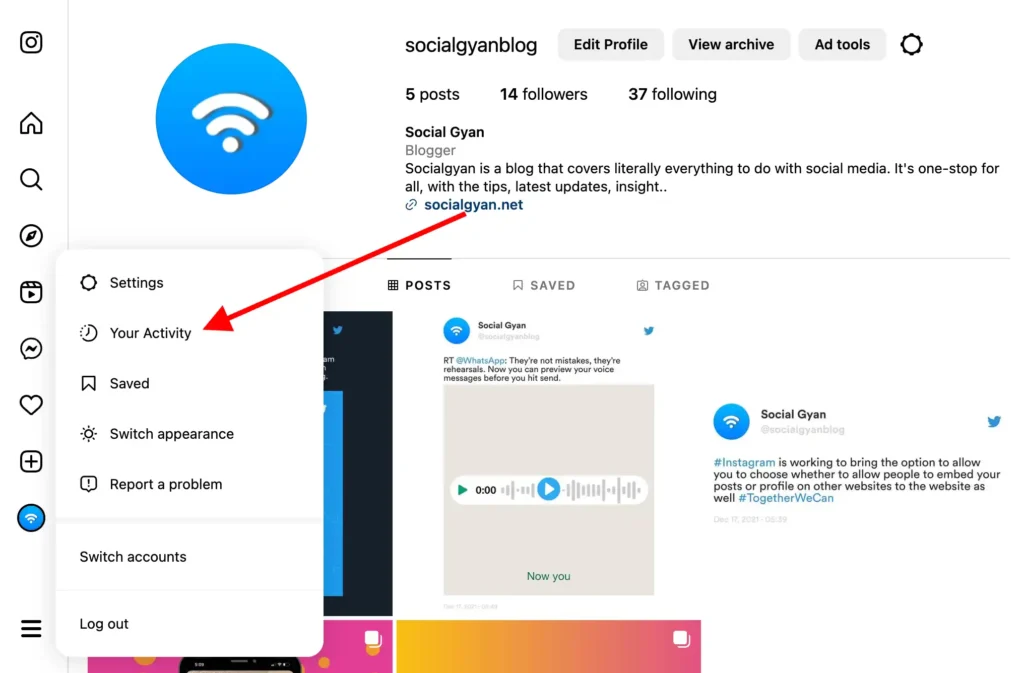 Step 4: Click on Download Your Information
Then click on the "Download Your Information" Option from the menu on the left bottom side of the screen.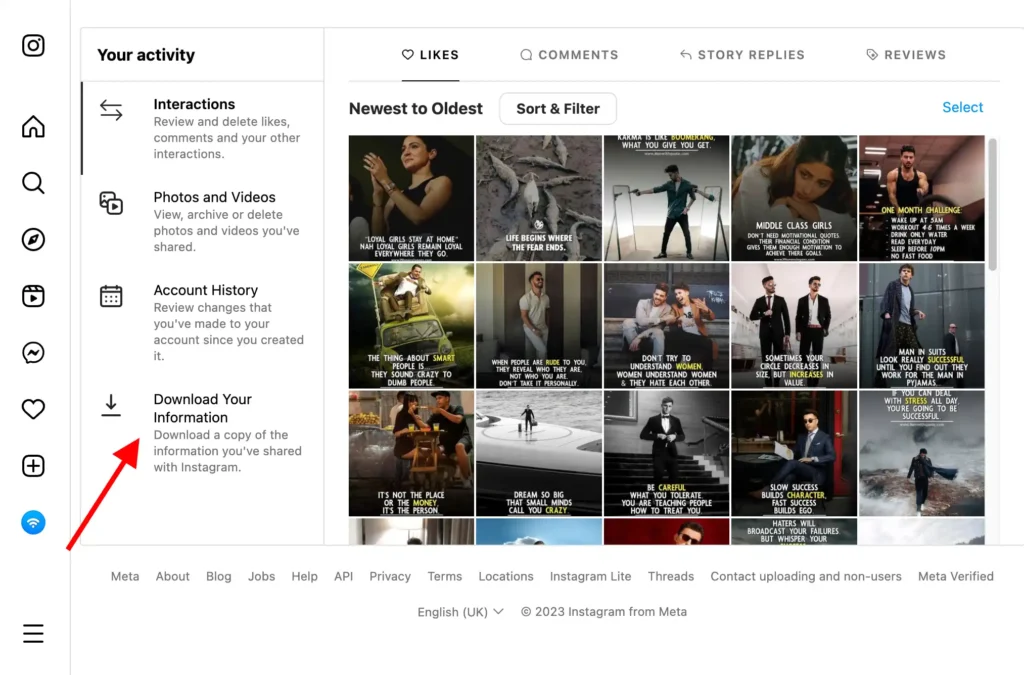 Step 5: Provide Your Information
Enter your email address and select your preferred download format (HTML or JSON). Then, click "Next."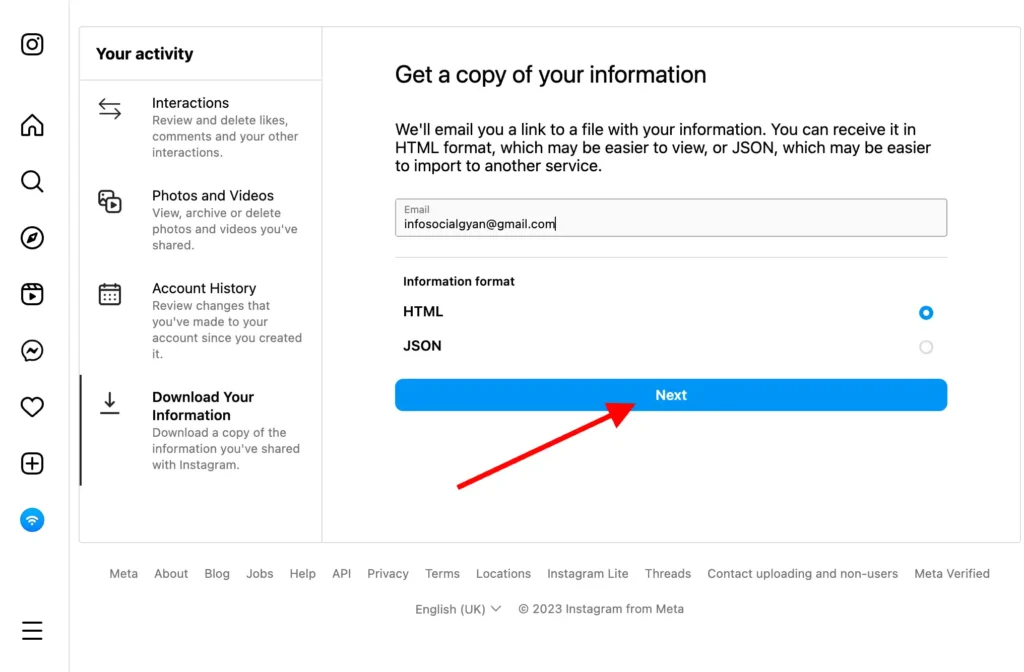 Step 6: Verify Your Identity
You'll be prompted to enter your password to verify your identity. After entering your password, click "Request Download."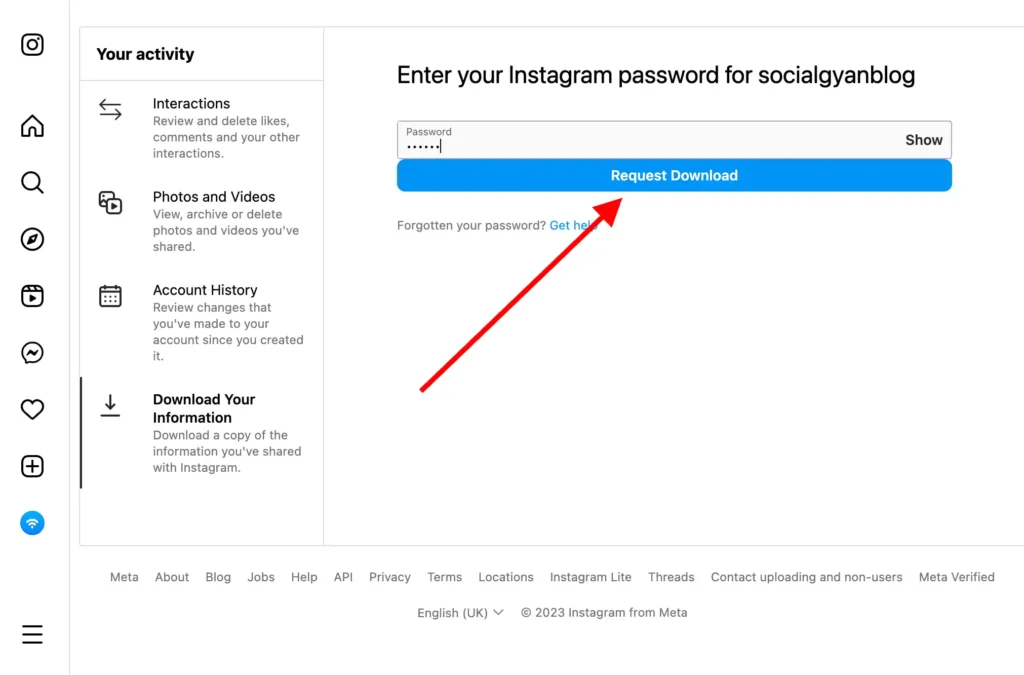 Step 7: Check Your Email
Instagram will send you an email titled "Your Instagram Information" containing a link "Download Information".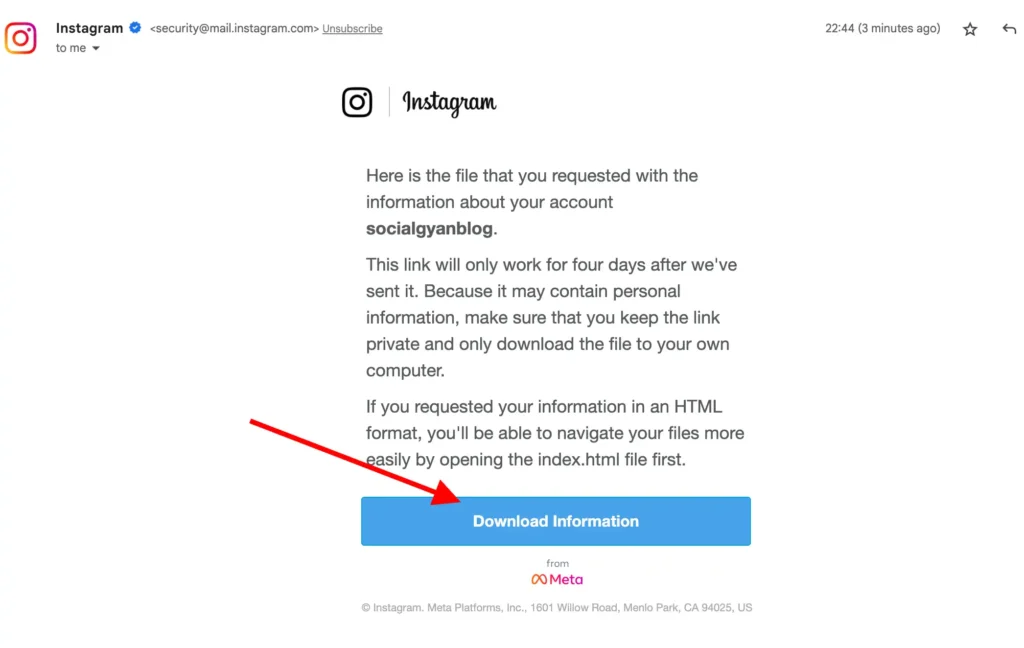 Step 8: Download Your Data
Open the email and click on the "Download Information" button. This will redirect you to Instagram's website. On Instagram's website, click "Log In" and then click "Download Information" once more.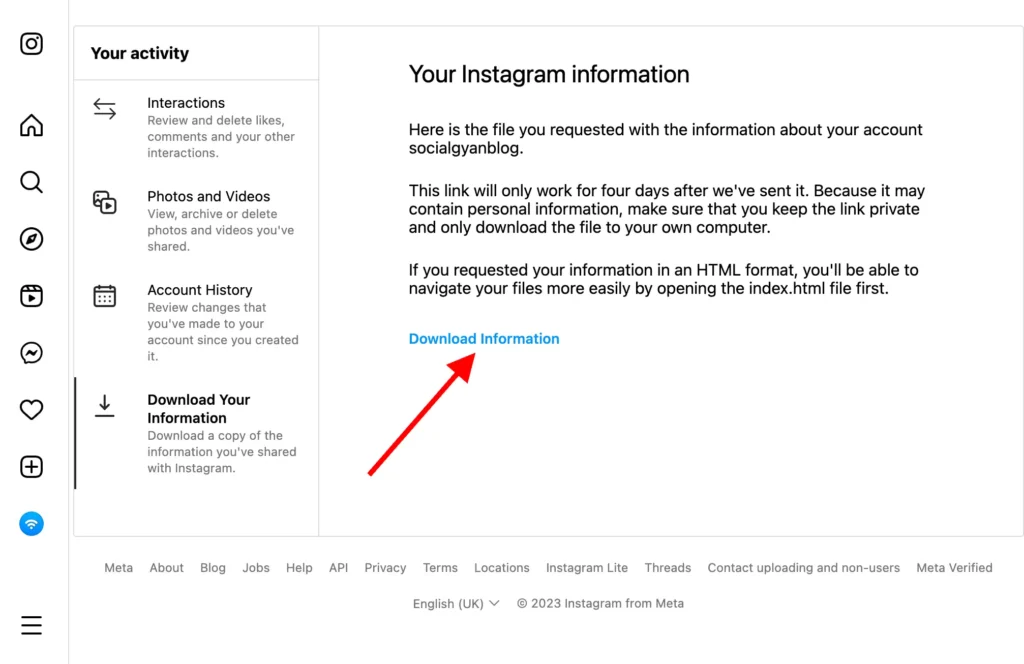 Step 9: Unzip the Folder
After downloading the data, unzip the folder to access your messages.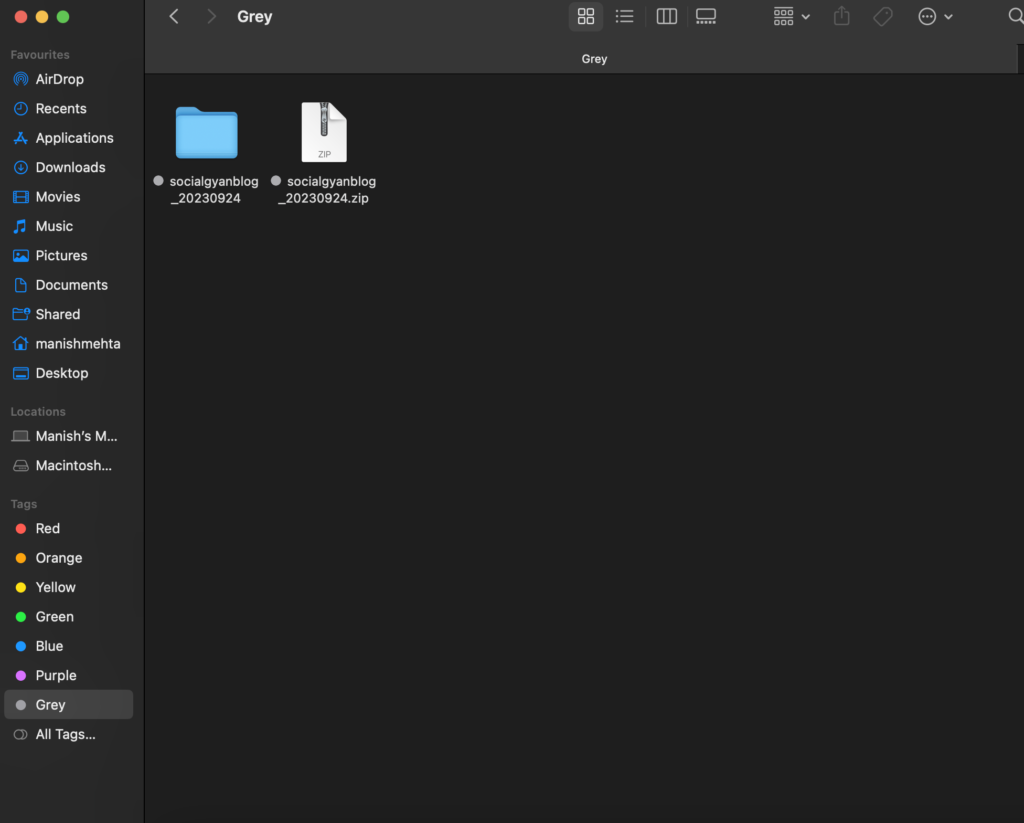 Step 10: View Your Messages
For HTML format, navigate to the "messages" folder and then open the "message.html" file to view your deleted messages. For JSON format, open the "messages.json" file with a text editor.
Method 2: Using a Third-Party App
Alternatively, you can recover deleted Instagram messages using third-party apps available on iOS and Android. These apps are designed to access cached data on your device. Here's how:
Step 1: Download a Trusted App
Go to your device's app store and download a reputable Instagram message recovery app.
Step 2: Install and Launch the App
Install the app and open it.
Step 3: Follow App Instructions
Follow the app's on-screen instructions to recover your deleted messages.
While this method can be convenient, exercise caution and only use trusted apps from reputable sources to protect your personal information.
FAQs: Recovering Deleted Instagram Messages
Video: Recover Deleted Instagram Messages
Wrapping Up
Recovering deleted messages from Instagram is possible by using Instagram's data download feature or third-party apps. While it's a relief to know that your valuable conversations can be retrieved, it's essential to be cautious when using third-party apps and protect your personal information. With these methods, you can regain access to those important messages you thought were lost forever.