I'm sure you have heard of free hosting and domain names. There are many free hosting sites out there, and they can be a great resource for your online presence. In this article we'll discuss about How to Get Free Hosting and Domain for your website.
We all know that there are many ways of getting a free domain and hosting. However, not all of them are legitimate. Here we will discuss the most popular ways of getting hosting and domain for free.
Will go through the top 5 free hosting and domain providers that you can use to get your website up and running.
5 Best Free Hosting Services Compared
There are a lot of free hosting providers out there, but which one is best? Which one will give you the best value for your money? Here are top 5 free hosting providers:
1. Hostinger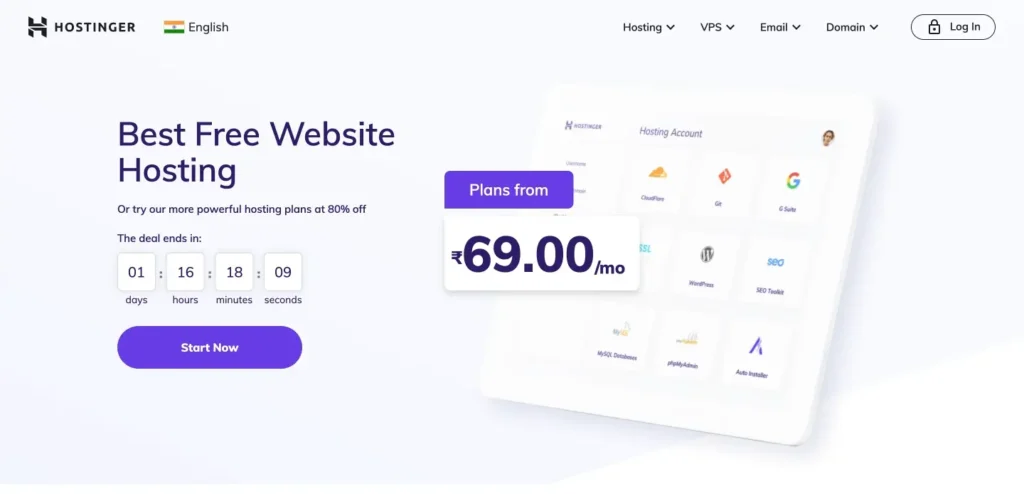 Hostinger provide free hosting for website from its own platform 000WebHost. Some of its features include:
1 Website
300 MB SSD Storage
~300 Visits Monthly
3 GB Bandwidth
1 Database
Cloudflare Protected Nameservers
000WebHost's Zyro website builder is a great tool for anyone who needs to design websites! Visitors won't see ads, but you will see ads in your WordPress dashboard.
Free hosting from 000WebHost doesn't even require a credit card to set up, and you can use it as long as you like.
2. Accu Web Hosting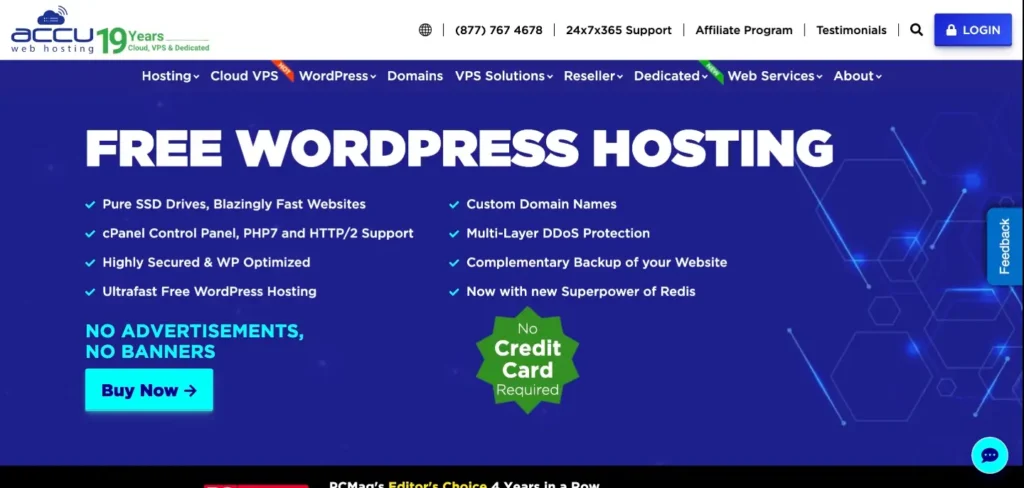 Accu web hosting provides fast and free hosting for your WordPress website. It's Plan Features included:
1 Website
2 GB SSD Storage
30 GB Bandwidth
768 MB RAM
~5000 Visits Monthly
10 MySQL Database
Free Emails
No Credit card required to setup this free forever plan of wordPress hosting. It is free for a lifetime. It's ads free hosting provider. You won't see any banners, pop-ups, or ads. It's 10x faster special WordPress optimized servers!
3. Big Cartel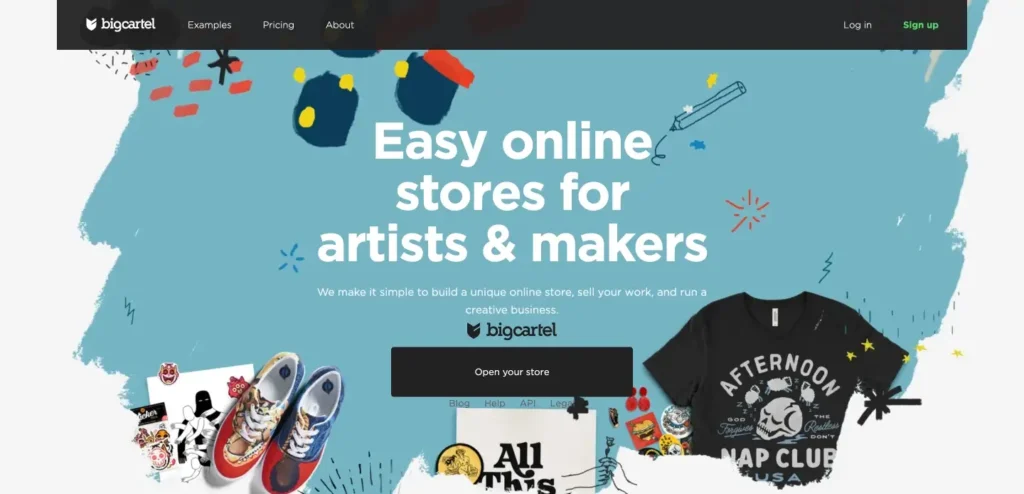 BigCartel is free hosting and domain providers for your online shop. If you want free hosting for your e-commerce store or online shop, Then BigCartel is the best and free option for your business. It's features includes:
Upto % products
One image per product
Free customizable themes
Real-time stats
Offer discounts & run promos
Shipment tracking
So, Start your free store with up to 5 products with Bigcartel Today. No credit card required to avail the free plan. You can use hosting for free forever. If you have single product website bigcartel is best choice for you.
4. x10hosting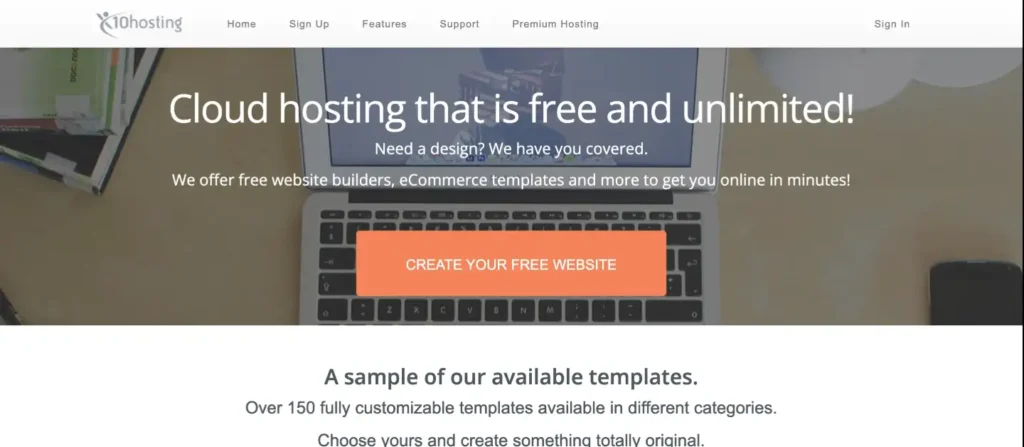 x10hosting provides free hosting service. If you want free cloud hosting for your business or ecommerce website, Then x10hosting is best choice for you. Some features includes:
150 fully customizable templates
Website Builder
2 Databases
3 Email Addresses
500MB Disk Space
3 Domains
You can start your website with the help of 150+ customizable templates in just minutes. It's also allow one click software installation for WordPress, Joomla, mybb etc.
5. InfinityFree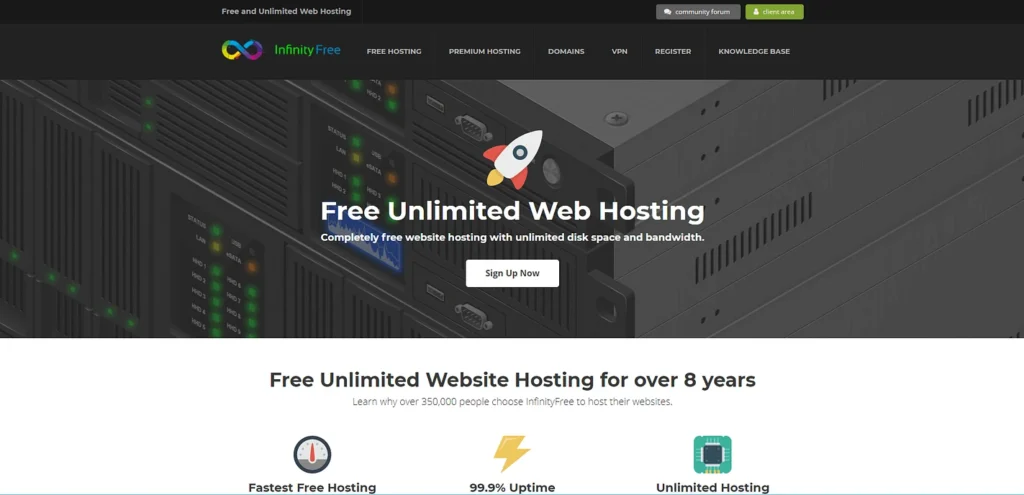 InfinityFree is most popular free web hosting service provider company. Over 400,000 people choose InfinityFree for host their website. It's Free Hosting Features includes:
Auto-installer with more than 400 different apps, including WordPress
Free subdomains
5 GB disk space
Free SSL on all your domains
400 MySQL databases
Unlimited Bandwidth
InfinityFree hosting is completely free forever, no credit card required to setup and no hidden fees. fastest hosting provider for free. They offer 99.9% Uptime guarantee. No ads will appear on your website.
Best 5 Websites to Get a Free Domain Name
In this section we will take a look at 5 best websites to get a 100% free domain name. Most of the people in today's world don't know how to get a free domain name. The following websites are good places to start searching for one:
1. Freenom : Find a Free Domain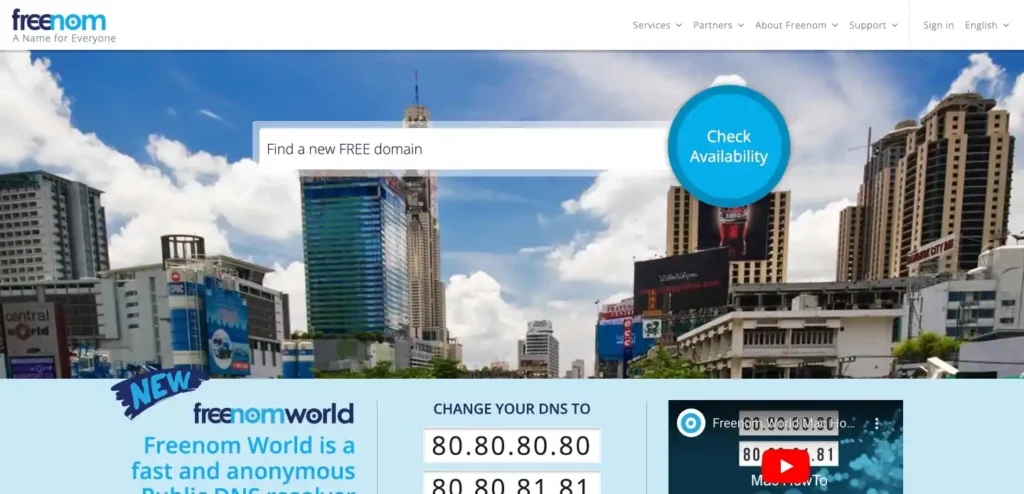 Freenom is the world's first free domain provider website. You can use their free domain for for your website, blogs, email account and more! Freenom also provide you, your own DNS.
You can get your free domain with following extensions:
.TK / .ML / .GA / .CF / .GQ
Url Forwarding
Freenom DNS Service
Unlimited free renewals
No credit card required
It is the only registrar to offer domain names without any financial compensation and without advertising. Therefore, no advertising will be visible on your website when using a domain name from them.
2. Biz.nf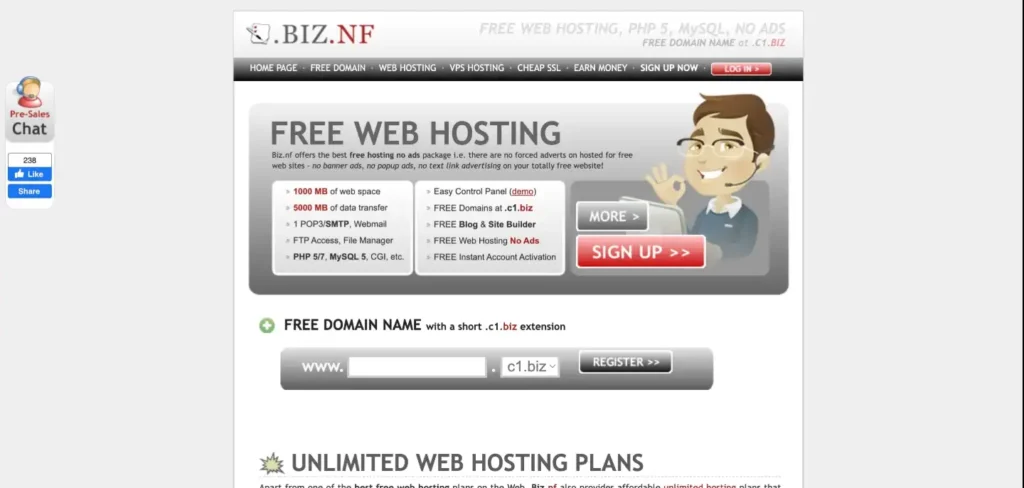 biz.nf provides you free domain name along with free hosting service without any ads. there are no any forced ads on your free domain website. – no popups, no banners or no text ads on your free website. It's some features includes:
Easy Control Panel
FREE Domains at .c1.biz
FREE Blog & Site Builder
FREE Web Hosting No Ads
1000 MB web space
5000 MB of data transfer
Biz.nf hosting plans provide a free hosting with domain of WordPress blog and free Joomla hosting that includes an automatic installation and configuration of WordPress blog / Joomla sites.
2. Hostinger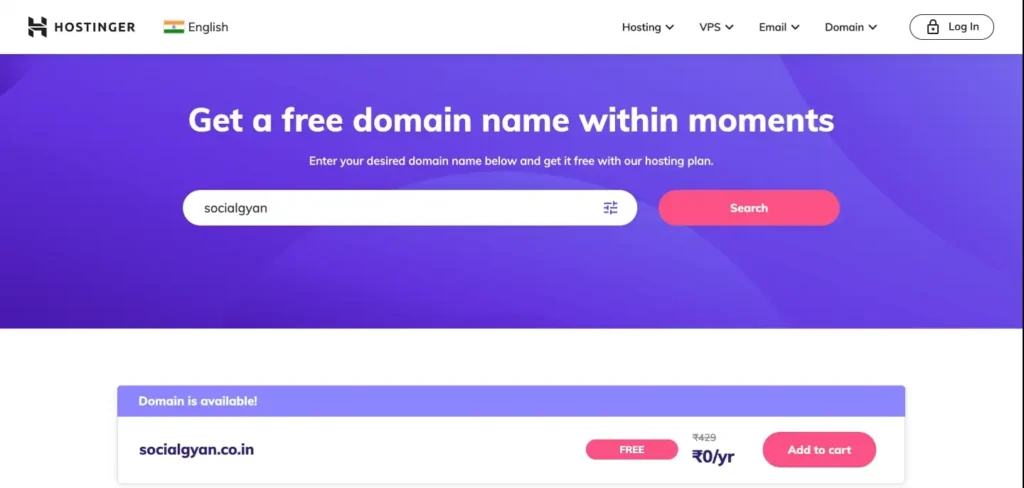 Yes, Hostinger also provides you free domain name. or you can use free subdomain as well with 000webhost.
To get free domain from hostinger you have to buy hostinger annual hosting plan as well. This is a perfect deal for someone who want to get their business online. free featured you'll get:
Free TLDs Domain
Free Email
Unlimited Free SSL
Website builder
100 Subdomains per account
Along with hosting plan you will get free domain with top level domains (TLDs) like .com .net .org .in etc. sounds great?
4. Netfy Free Domains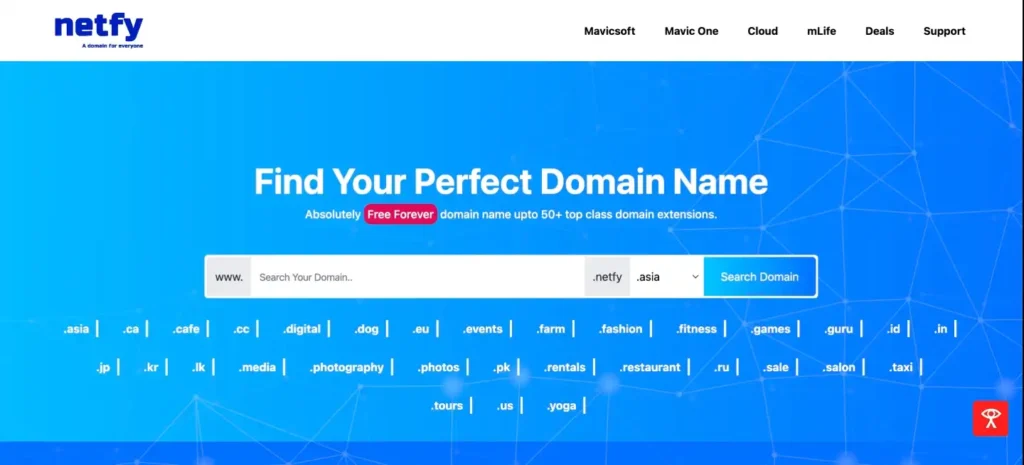 Netfy domains, Provides you free domains with 50+ domain extensions. You can select a domain according to your niche, It's free forver.
You can use domain with .in, .ca, .asia, .ru, .digital, .media and many more.
5. Dot.tk : Free Domains for All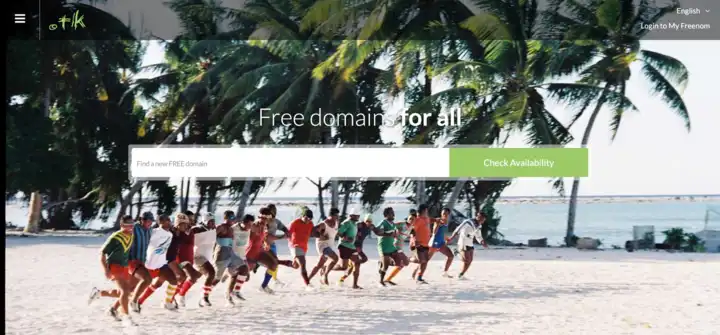 Dot.tk is powered by freenom domains. You can get free domain on dot.tk aslo. as we discussed earlir on freenom.
Video: How to Get Free Hosting and Domains
FAQs: How to Get Free Hosting and Domains
Conclusion:
In this article we learn about how to get free hosting and domain. While free hosting and domain is not good for long run for your business, Because it comes with so many limitation. So, you can't lift your business at that much with free services.
You should purchase a paid hosting and domain for you business or website. So, you website look like a premium website.
I shared my opinion on the best 5 free hosting and domain service providers available in the market. Try them once, You have nothing to lose in it. Follow me on LinkedIn so, I can help you further for WordPress installation and assistant.
Should you want to know more? get in touch with our experts and subscribe to us for the weekly newsletter. We'll take it from there.
Now I'd like to hear from you:
Do you have any experience or questions regarding how to get free hosting and domain? Either way, please dive in and leave a comment below.
Follow me on LinkedIn