WhatsApp, with over 1.5 billion active users, is a widely used messaging app connecting people globally for various purposes. WhatsApp's Status feature allows users to share updates, which can be text, photos, or videos with their contacts.
However, not everyone knows that it's possible to see whatsapp status without letting them know. In this comprehensive guide, we'll delve into various methods to achieve this discreetly.
WhatsApp Status Privacy Settings
By default, WhatsApp status updates are visible to all your contacts, raising concerns about privacy. When someone navigates to your WhatsApp's Status tab and clicks on a status update, you receive a notification indicating that they have viewed your status. If you value your privacy, there is a way to fortify your WhatsApp Status privacy settings.
For parents monitoring their child's WhatsApp activity, it's essential to understand that if you have your child's phone number in your contacts, you can see their WhatsApp Status updates. However, if your child sets their status privacy to 'Only Me,' you won't be able to view it.
How to See WhatsApp Status Without Being Seen
Many people like to keep their WhatsApp statuses private. But if you're curious about what someone is sharing on their status, there are ways to see it without them knowing. We'll show you how.
1. Disable the Read Receipts Feature: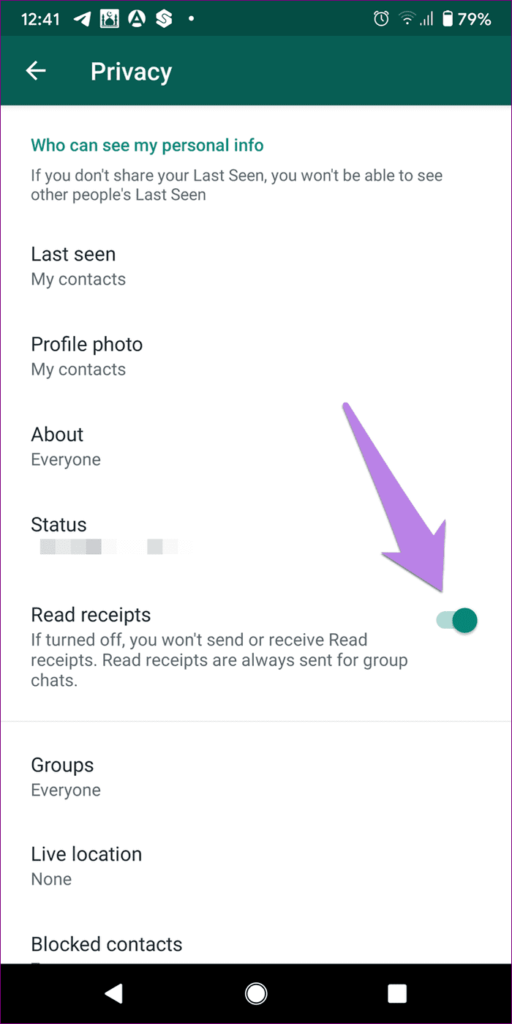 To prevent the person whose status you're viewing from knowing you've seen it, disable the read receipts feature. To make this happen, open WhatsApp and go to Settings > Account > Privacy. Then, switch off the 'Read Receipts' option.
However, this method has its drawbacks, as it also hides when you've read their messages. It works for both Android and iOS devices.
2. View People's Status Offline: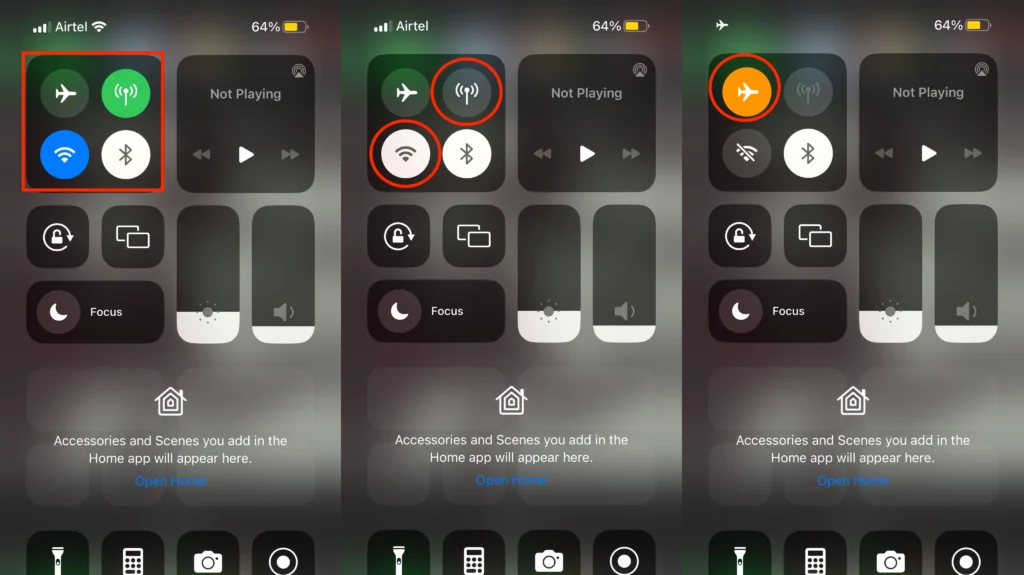 You can view someone's status without being noticed by turning off your internet connection immediately after they update their status. This caches their status on your device.
However, this method relies on the person having their last seen status turned on.
3. The Statuses Folder on WhatsApp: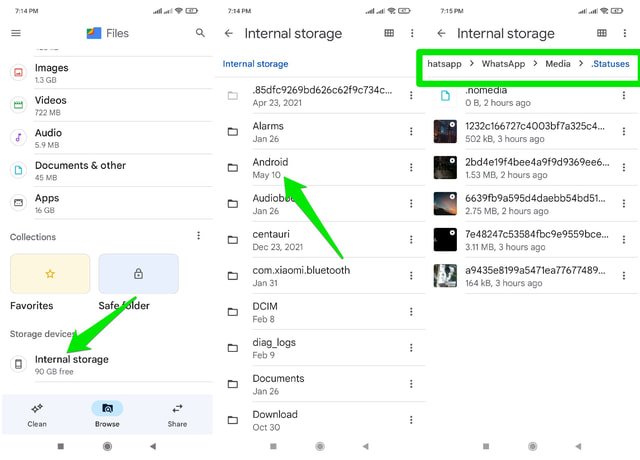 For Android users, there's an option to access all shared statuses in the 'Statuses' folder. You can find it by navigating to Internal Storage/WhatsApp/Media/.Statuses or Android > media > com.whatsapp > WhatsApp > Media > .Stauses. Keep in mind that these statuses are stored for 24 hours.
This way only works if the person you want to check has linked their WhatsApp to their phone. If they haven't, you won't see their statuses in the folder.
4. Access WhatsApp Web in Incognito Mode:
The last method to secretly view someone's WhatsApp status is by using WhatsApp Web. Sometimes, you might want to use WhatsApp Web in a incognito mode, which means it won't remember your online activity.
This can be helpful if you want to keep your activities private or use WhatsApp Web on a shared or public computer. This feature lets you use WhatsApp on your computer or laptop. To do this, open the WhatsApp web page and scan a QR code with your phone. Once you do this, you can see their statuses on your computer.
Can I See Someone's WhatsApp Status without Saving Their Number?
No, you can't view someone's WhatsApp status without having their number saved in your contacts and vice versa. Mutual contact details are necessary for status visibility.
Reasons for Viewing WhatsApp Status Without Being Seen
Here are some reasons for secretly viewing WhatsApp status:
To avoid awkward conversations or unwanted attention from the person who posted the status.
To keep your online activity private and not let others know when you're online.
To save mobile data and battery by viewing statuses without an internet connection.
When you want to find out where someone is or what they're up to.
To see status images and videos without opening WhatsApp or a web browser.
In a group chat, to stay updated with everyone's statuses and what's happening.
WhatsApp Status vs WhatsApp Online Status vs WhatsApp Last Seen
It's crucial to differentiate between WhatsApp Status, WhatsApp Online Status, and WhatsApp Last Seen, as they serve different purposes related to your updates, online activity, and last login time, respectively.
How to Know Who Viewed My WhatsApp Status
To track who viewed your WhatsApp status, open the Status tab, tap on My Status, and swipe up on a status update. You'll see a list of contacts who viewed it.
Tips for Protecting Your Status Privacy
To maintain your status privacy, follow these tips:
Avoid adding strangers as contacts.
Adjust your status privacy settings to control who can see your updates.
Be cautious when sharing your status updates on external platforms.
Mute contacts whose status updates you'd rather not see.
How to Hide Your WhatsApp Status from Certain People
To hide your status from specific contacts, navigate to WhatsApp settings, select Privacy, tap on Status, and then choose "My contacts except." Select the contacts you want to hide your status from.
Video: How to See WhatsApp Status Without Letting Them Know
FAQs: How to See WhatsApp Status Without Letting Them Know
Conclusion
In conclusion, various methods allow you to view WhatsApp statuses without alerting the poster. However, it's crucial to use these methods responsibly, respecting the preferences and privacy of the individuals you're observing. If in doubt, communication is often the best approach.
Are there any other methods you're aware of for viewing someone's WhatsApp status without them knowing? Feel free to share your insights in the comments below!
Read more: How To Hide Your Phone Number In WhatsApp