Instagram is the most popular app among 18 to 24-year-olds. We post everything from our children's first steps to the food we had for lunch. It also takes our lives and gives us depression & anxiety. Deactivating your Instagram account should be the first step to fix these problems.
You're not alone. In fact: I also deactivated my Insta of my phone a someday ago. Because deleting an Instagram account is a huge step for me as a digital marketer. That's why I choose temporarily deactivating it instead of deleting permanently.
Here are some perfect reasons why you should deactivate it for some time.
Why You Should Deactivate Your Instagram Account?
There are many reasons to leave Instagram for short time. But I'm sharing the top 10 here, so you can match it with your lifestyle problem.
Stop speding time for no pay.

You are'nt able to focus.

If you are a student or busy professional.
Fear of addiction and disregard of your personal life.

You're depressed because your life seems duller.

You're feeling lonely because of less physical connections.
if you want more face-to-face socialization.
You are not happy with your achievemetns in life until.

You could even go into the real world and learn something new.

If you are concerned about your online privacy do not authorize Instagram to sell your data.
How to Disable Instagram Account Temporarily
If you want to take some break from your social media life. You can disable your Instagram account instead of deleting permanently. Disabling your account is temporary. Once your account is deactivated or disabled. You will log out and your profile, posts, followers, likes, comments will disappear from other users.
To restore your account you have to just have to login again with the same password. Then you will be able to access your Instagram account.
You can't disable your Instagram account in the app. It can be only done on a mobile or desktop browser. Here are some steps to deactivate your account in an easy way:
1. Go to Instagram.com from your browser because you can't disable your account through app. (using a mobile browser or desktop browser)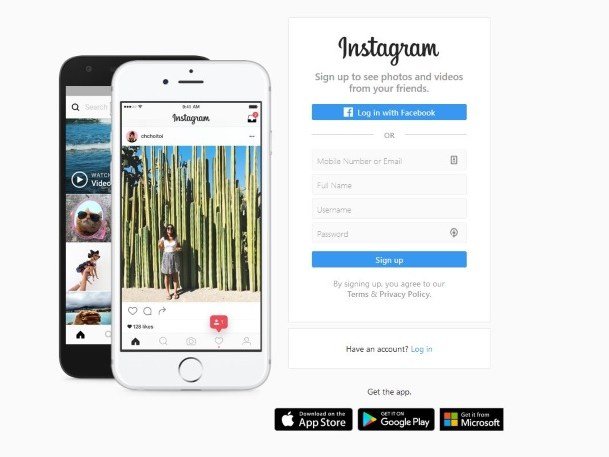 2. log in to your account and click on the top right corner profile image to go to your profile page.
3. Click on the edit profile button.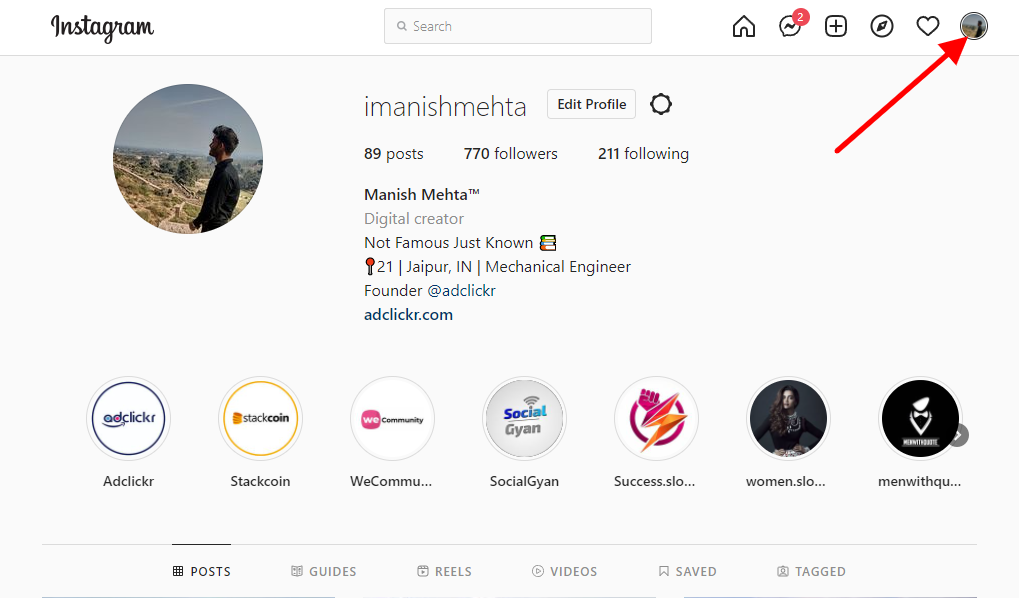 4. Scroll to the bottom of the page and tap Temporarily disable my account to the bottom right of the Submit button.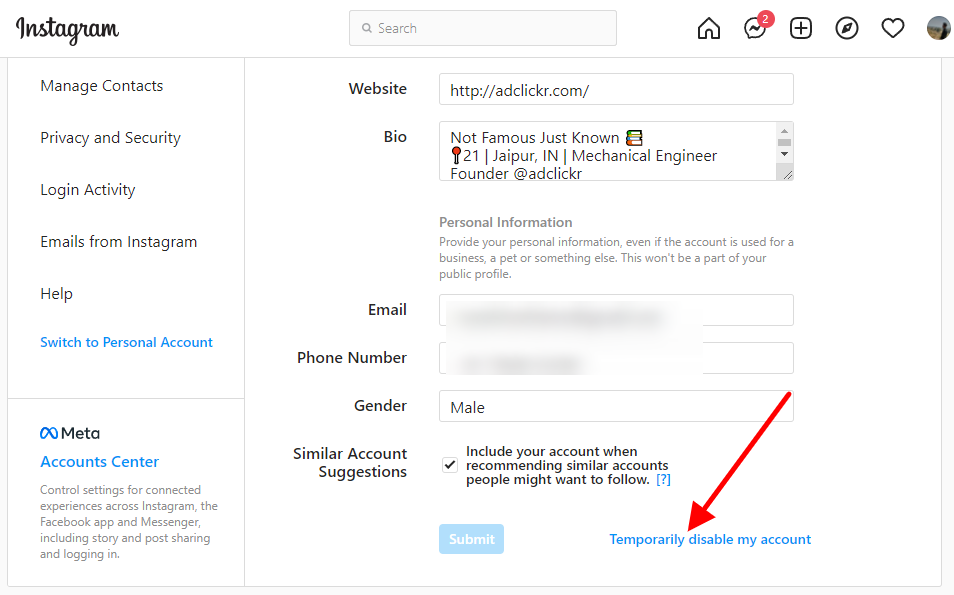 5. Choose any reason to disable your account from the drop-down menu 'Why are you disabling your account?'.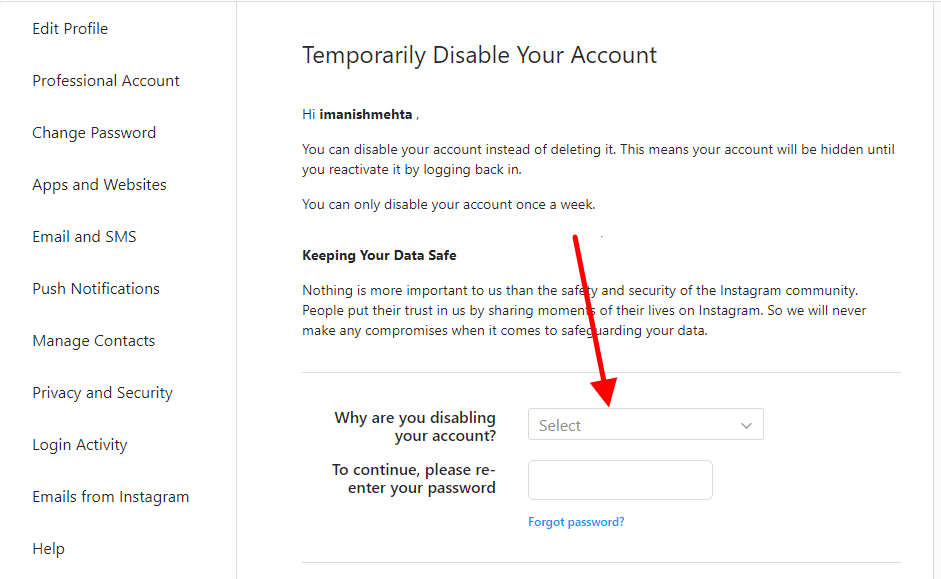 6. Re-enter your account password.
7. Click on 'Temporarily disable account'. Your account is now deactivated. It won't be visible to other Instagram users until you log in to it once again.
Note: You can only disable your same Instagram account once per week, according to Instagram's policies.
If your Instagram account was hacked or lost. You are no longer able to access it and you want to recover your account. I'm sharing a well-framed step-by-step process to get it back. Read a separate article to recover your hacked Instagram account by clicking on the link below.
How Do I Delete Instagram Account permanently
When you delete your Instagram account, your all IG data will be lost. Make sure you should take a data backup before deleting it, so you can see it in the future. Here are steps to delete your Instagram account permanently:
Log in to your account using a browser. ( not the app)
Open 'Delete Your Account' webpage of Instagram. Drop any reason to delete your Instagram account.
Enter your password to continue and click on 'Permanently delete my account' button.
Click on the Delete button. Your Instagram account is permanently deleted now.
If you go with all steps mentioned. Your account and your data will be permanently deleted after 30 days. Sometimes It can take up to 90 days to delete all your data from the Instagram app. But it will be hidden from other users after submitting your delete request.
Frequently Asked Questions
1. Does deactivating Instagram remove followers?
No. Deactivating Instagram means all of your data is temporarily hidden from other users and your followers are also unable to unfollow you. Because your account is not visible to them.
2. How do I deactivate my Instagram account on my phone temporarily?
Open your mobile browser. Login Into your Instagram account. Edit Profile. Scroll down to the bottom and select the Temporarily disable my account option in blue color.
3. How do you reactivate a deactivated Instagram account?
Open the Instagram app on your device. Enter your Instagram user Id and Password of the account you wish to reactivate. Tap 'Login' and you're done. This should restore your Instagram account.
4. Will my Instagram account be deleted if I deactivate it?
Instagram won't delete your account if you deactivate it. Deactivating Instagram accounts is just taking a temporary break from instgram for a specific reason.
5. How many times I can deactivate my account?
Instagram will show you a message "you have to wait a week to deactivate Instagram" (in the week). Because Instagram only lets you disable your account once a week. So there is nothing to do you should just wait and try after 1 week.
Conclusion:
At the end of the day, If scrolling Instagram for hours is your life's goal, then go ahead. Else, This time is for yourself and your goal. Instagram is an endless journey, So take some break from it deactivate it. Just telling you that there's a big, exciting world out there beyond your Instagram account, and a deactivate button is always an option.
Should you want to know more? get in touch with our experts and subscribe to us for the weekly newsletter. We'll take it from there.
Now I'd like to hear from you:
Do you have any experience or questions regarding deleting an Instagram account? Either way, please dive in and leave a comment below.