Twitter verification system now includes different types of twitter verification checkmarks with different colors to indicate different types of accounts. The new system can be confusing for users to understand, but this article provide a guide to understand all the different types of Twitter verification checkmarks and verification badges.
This guide will explain the meaning behind each checkmark and verification badge, helping users to better understand their significance and how to recognize verified accounts on Twitter. Whether you're a casual user or a business looking to build a strong online presence, this guide is a must-read to fully understand the new Twitter verification system.
Types of Twitter Verification Checkmarks Explained
Twitter has introduced a revised version of its verification system, There are three types of twitter Verification checkmarks:
Blue Checkmark
Gold Checkmark
Grey Checkmark
The new system aims to address issues that arose during the initial launch of Twitter CEO Elon Musk's Blue Verified program, which permitted anyone to obtain a twitter blue tick checkmark through an $8 monthly subscription.
To prevent misuse of the twitter blue tick checkmark to imitate other accounts, several security measures have been implemented. In addition to the separate checkmark color for business accounts, there are now updated requirements that users must fulfill to receive a verification badge.
1. Twitter Blue Tick checkmark
The Twitter blue tickcheckmark of verification on Twitter that currently has two meanings.
An account with blue tick checkmark is a legacy verified account. Which was used to mark notable accounts belonging to politicians, celebrities, or activists (Twitter's old verification standards). read more about twitter legacy verification.
An account with the blue tick check mark holds an active Twitter Blue subscription and meets specific qualifications. Learn more about the twitter blue tick checkmark and twitter blue here.
The only method to differentiate between the two is to click on the twitter blue tick checkmark and see the details of the account. Learn more about how to get twitter's blue tick checkmark.
Legacy blue checks will be removed soon. Those are the ones that are truly corrupt.

2. Gold checkmark and Square Profile Picture
The gold checkmark signifies that the account is verified as an official business account via Twitter Verification for Organizations. Additionally, a square profile picture is another hallmark of a verified account on Twitter.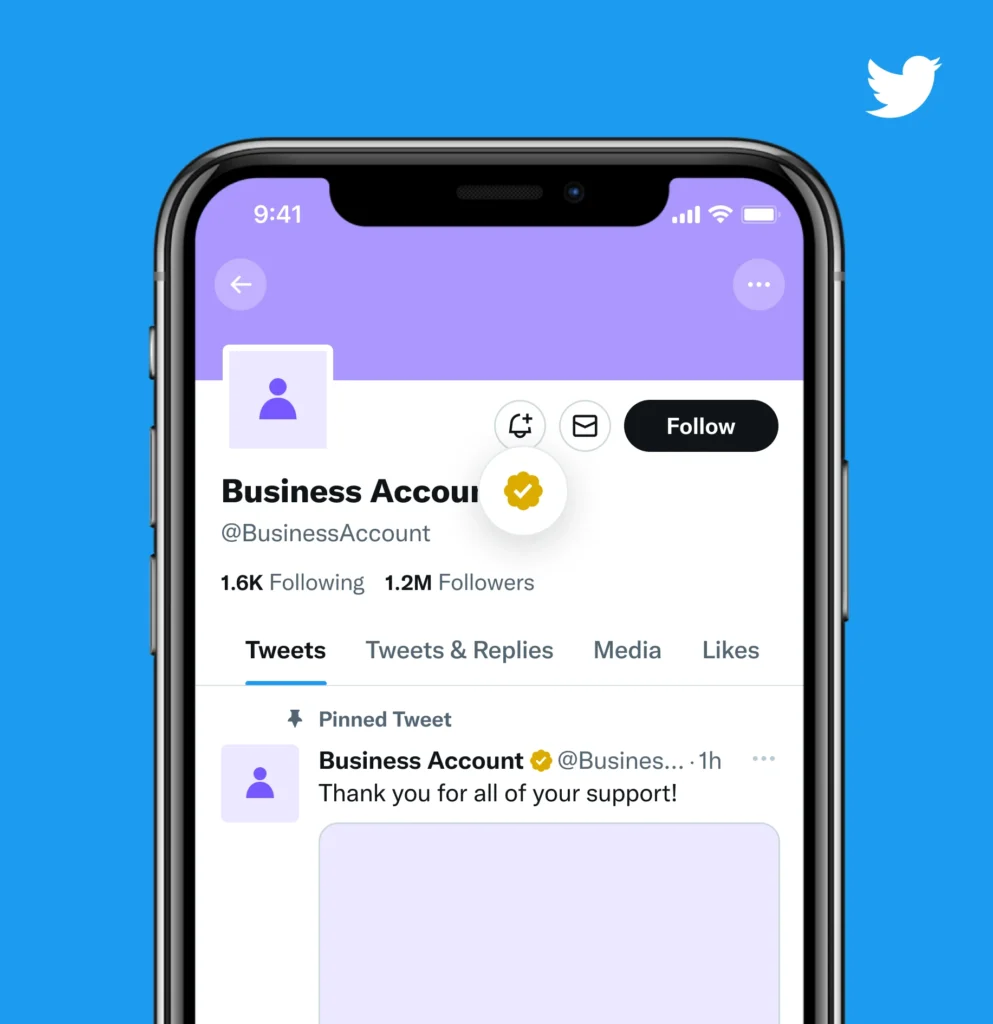 3. Grey checkmark (Official)
The recently introduced secondary checkmark is a way to authenticate specific profiles, including accounts from governments, political parties, media outlets, brands, and some other public figures (unspecified by Twitter).
Previously, this mark was a hollow grey checkmark serving as a secondary label. On December 19th, Twitter verification introduced a primary new light grey checkmark filled with color.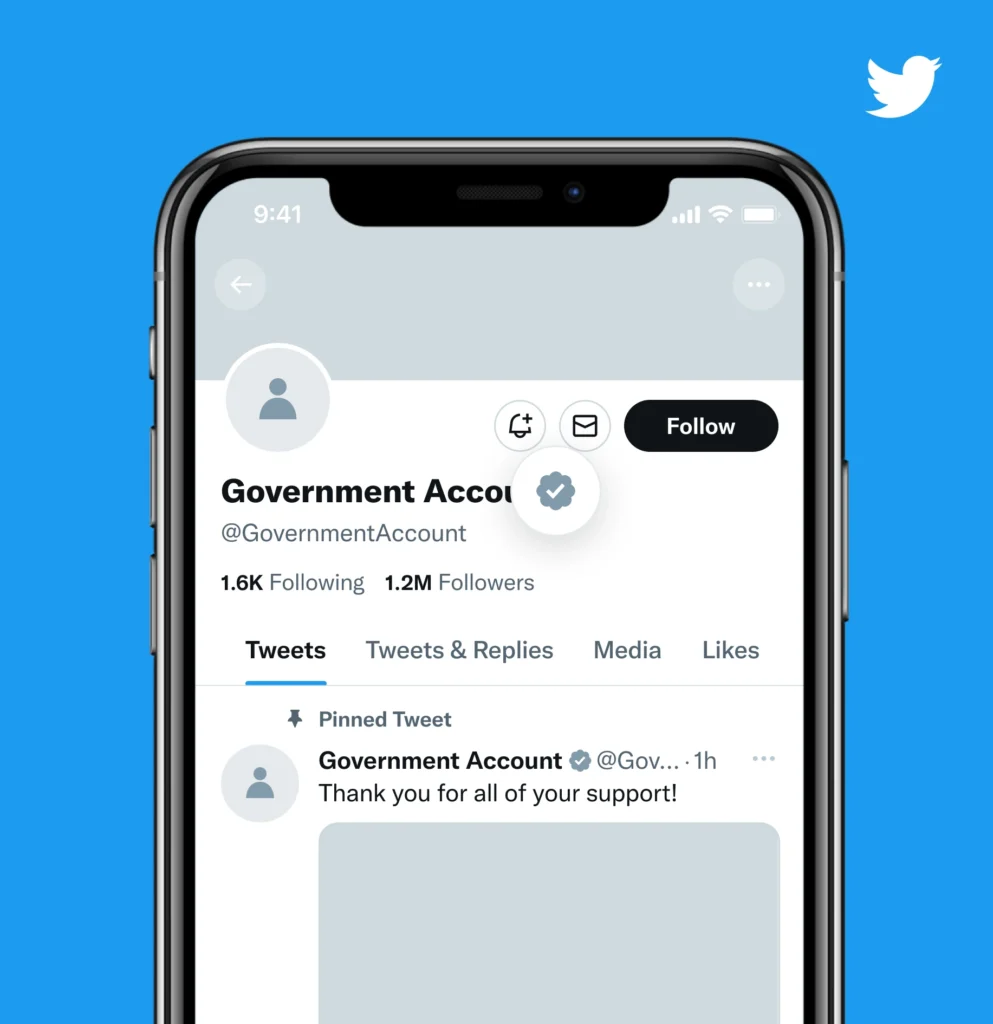 Eligible elected or appointed officials include for Grey Checkmark:
Heads of state
Foreign official spokespeople
Top diplomatic leaders
National-level cabinet members
Multilateral organizations
Encompass institutional accounts
Official spokespersons.
Type of Labels and Verification Badges on Twitter
1. Official Labels
The "Official" profile label is assigned to commercial companies, including business partners, well-known brands, media outlets, and publishers.
2. State-Affiliated Media Labels
State-affiliated labels on profiles offer additional context about accounts controlled by state-affiliated media entities and individuals closely connected to those entities.
These labels also include the country the account is affiliated with and whether it is run by a government representative or a state-affiliated media entity. The label is represented by a podium icon and applies to state-affiliated media.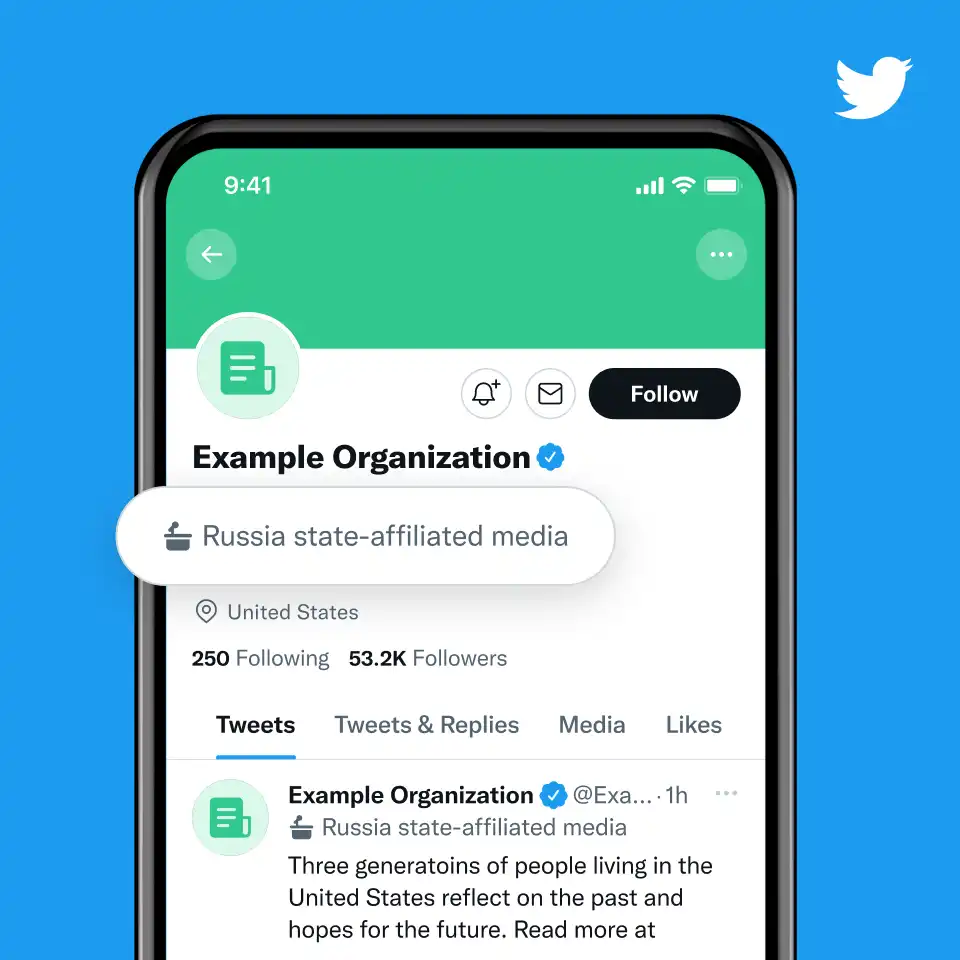 To learn more about government and state-affiliated account labels, click here.
3. Government labels
The government account label, represented by a flag icon, was introduced alongside state-affiliate media labels. This label is meant to indicate that the account belongs to a government entity or is operated by an official.
Twitter does not label accounts that are not official communication channels for government personnel.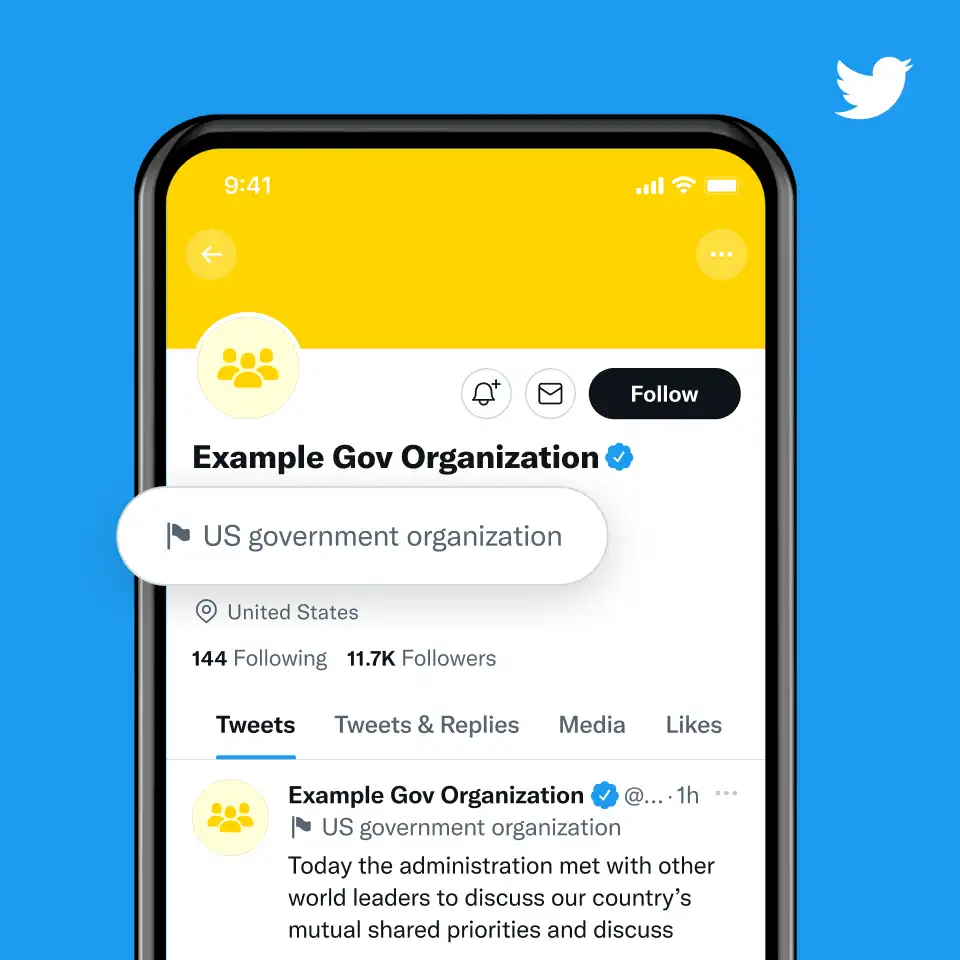 Twitter has stated that in limited cases where a government is suppressing people's voices, it does not recommend amplifying that account on its platform.
4. Automated Account Labels
Twitter's Automated Labels provide transparency to users by identifying if an account is automated or not. The "automated" label appears on account profiles, indicating that the content produced by the account is generated by a bot and not a human.
These labels are currently in testing and appear under the profile name and handle. Learn more about automated account labels here.
5. Professional Category Labels
Professional category labels are self-selected by users on Twitter who have converted their personal account to a Professional Account.
These labels provide information about the nature of the account and what type of content users can expect from that account. Twitter does not control the selection of these labels and users are free to change their professional category at any time.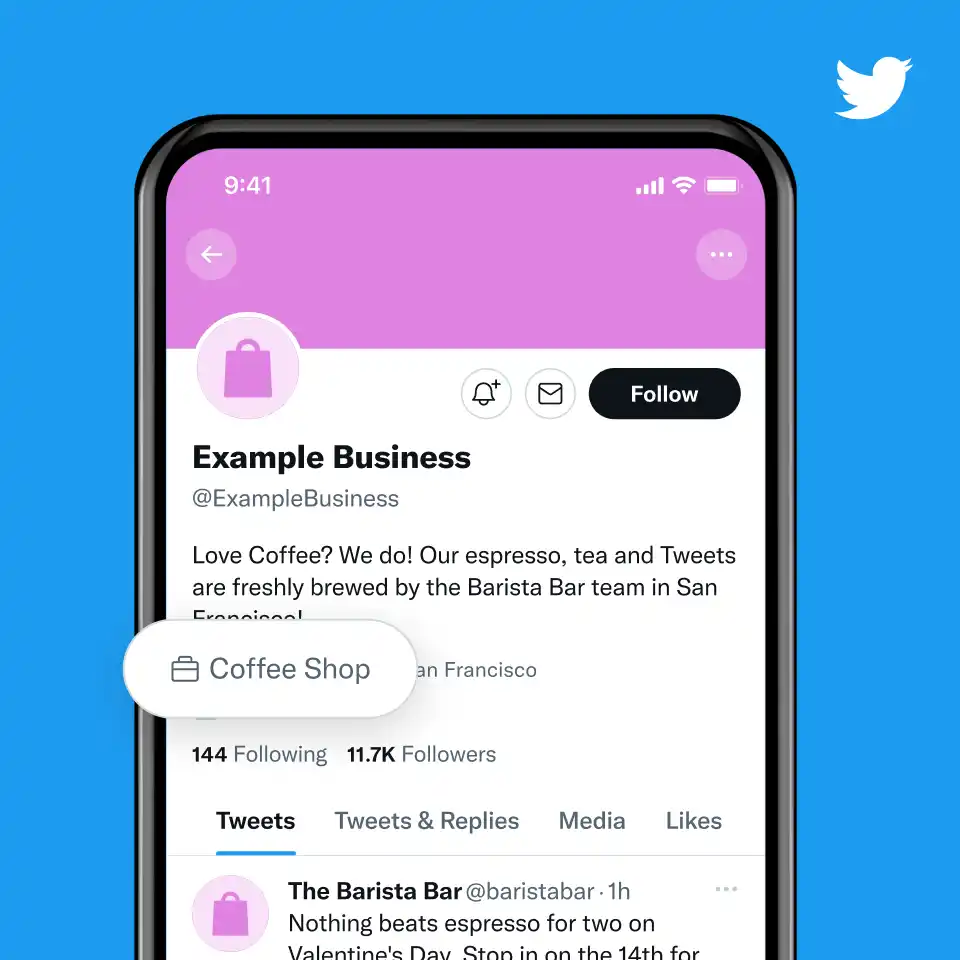 6. Verified phone number badge
This Confirmed phone number verification badge is a feature specific to Twitter users in India, which allows them to show that their account is associated with a confirmed phone number.
This verification badge is activated through a profile setting and displays a "Confirmed phone number" mark on the profile, which is only visible to other logged-in Twitter users in India. This mark provides additional transparency and verification for users in India.
Confirmed phone number mark is different from the verified blue checkmark and activating it does not guarantee that the account will receive a verified blue checkmark. The Confirmed phone number mark only indicates that the Twitter account is linked to a confirmed phone number, but the phone number itself is not displayed publicly. Read more about it.
How to Get Blue Checkmark on Twitter in 1 Minute
FAQs: Twitter Verification Checkmarks
The Final Words:
Till Today there are three types of twitter Verification checkmarks. The twitter blue tick checkmark indicates that an individual's Twitter account has been verified, which means Twitter has confirmed that it is the authentic account of a notable public figure, celebrity, brand, or entity.
The Twitter's grey checkmark indicates that an account is affiliated with a government organization. The Twitter's gold checkmark is for verified business accounts, indicating that the account is an official representation of a verified company or brand.
Due to the dynamic nature of Twitter, being a Musk-led company, it is uncertain when new labels may be introduced or existing ones removed. Stay tuned for updates on any changes in this regard.