So twitter Fleets didn't work, maybe Flocks works? Twitter is working on its own Close Friends feature called Twitter Flock.
Twitter is making changes to its platform involving the way people share content on Twitter. This new "flocks" option will allow users to create groups of 150 people (up to) that they send tweets they've found interesting. Tweets in a flock will receive a notification when they are reposted by someone else in their flock.
Twitter is working on a new option, where you can control the audience of your tweets as well as share specific messages to subsets of your followers. You now have more control over what you share with this exciting new service.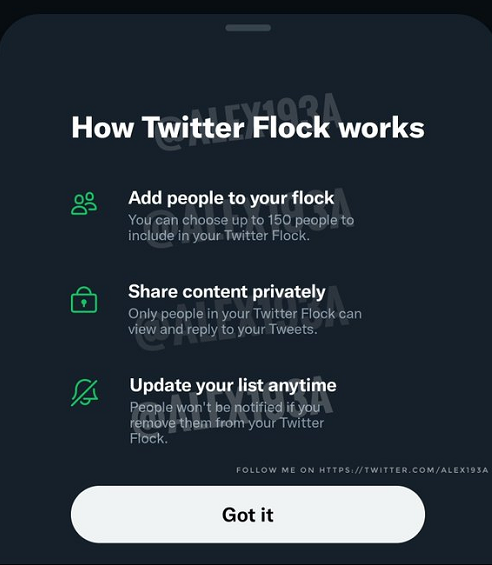 The images on this video show a new feature for Twitter users that could allow for groups. It is titled "Flocking" and would enable you to select your "Flock" of chosen Twitter users to be in your group that you can post specific tweets to.
Enter up to 150 people in your flock, then choose it when composing your tweet. This will help you reach potentially a larger audience than other groups or hashtags on Twitter.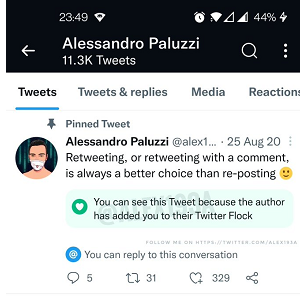 Twitter users will be able to view who has seen or shared the flock tweet with a marker on it for each Twitter user that views that tweet flock.
Communities help you organize which of your Twitter followers are meant to see specific tweets from you. You'll take a tend a more focused approach to your sharing and that, ideally, will speak to the audience more specifically.
With more opportunities to post more interesting and diverse content, Twitter users won't feel that their audience is limited based on what their established interests & preferences are.
Flocks could add another perspective to your Tweeter community, which could lead to more conversations happening. They also allow for many different viewpoints from people who wish to be involved in the conversation. The different groups allow for your Tweet audience to be divided as well.