Welcome back, SocialGyan readers! It's time for our monthly roundup of all of the Facebook updates that could impact businesses, marketers, and advertisers!
It's been a crazy month, and while most of us have been worried about the coronavirus and the impact it would have on our lives and our countries' economies, some things have gone on as normal.
Facebook, after all, still released some new features and even rolled out a new version of the Messenger desktop app, continuing forward as they always do.
Let's take a look at all of these new changes and what they mean for you.
1. Facebook Launches 'Venue' – A Live Event Engagement App:
Facebook's experimental NPE team has released its eighth app – and its third this week – with a new live event companion tool called 'Venue' which seeks to add to the engagement potential of real-time viewing.
Venue is one way for fans to connect with other passionate fans who share their love for the sport, team, or rivalry. Venue can help you feel the energy of watching live events alongside other fans.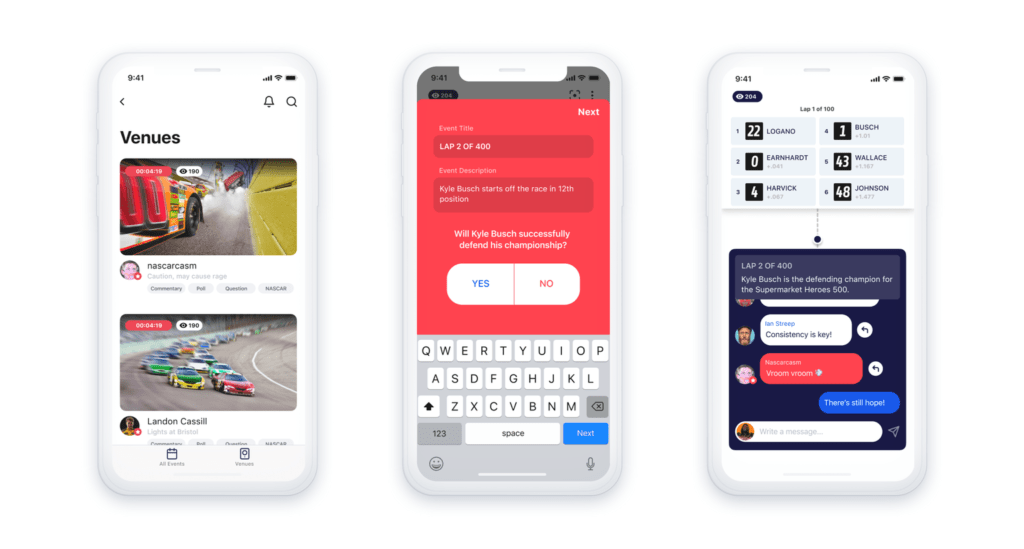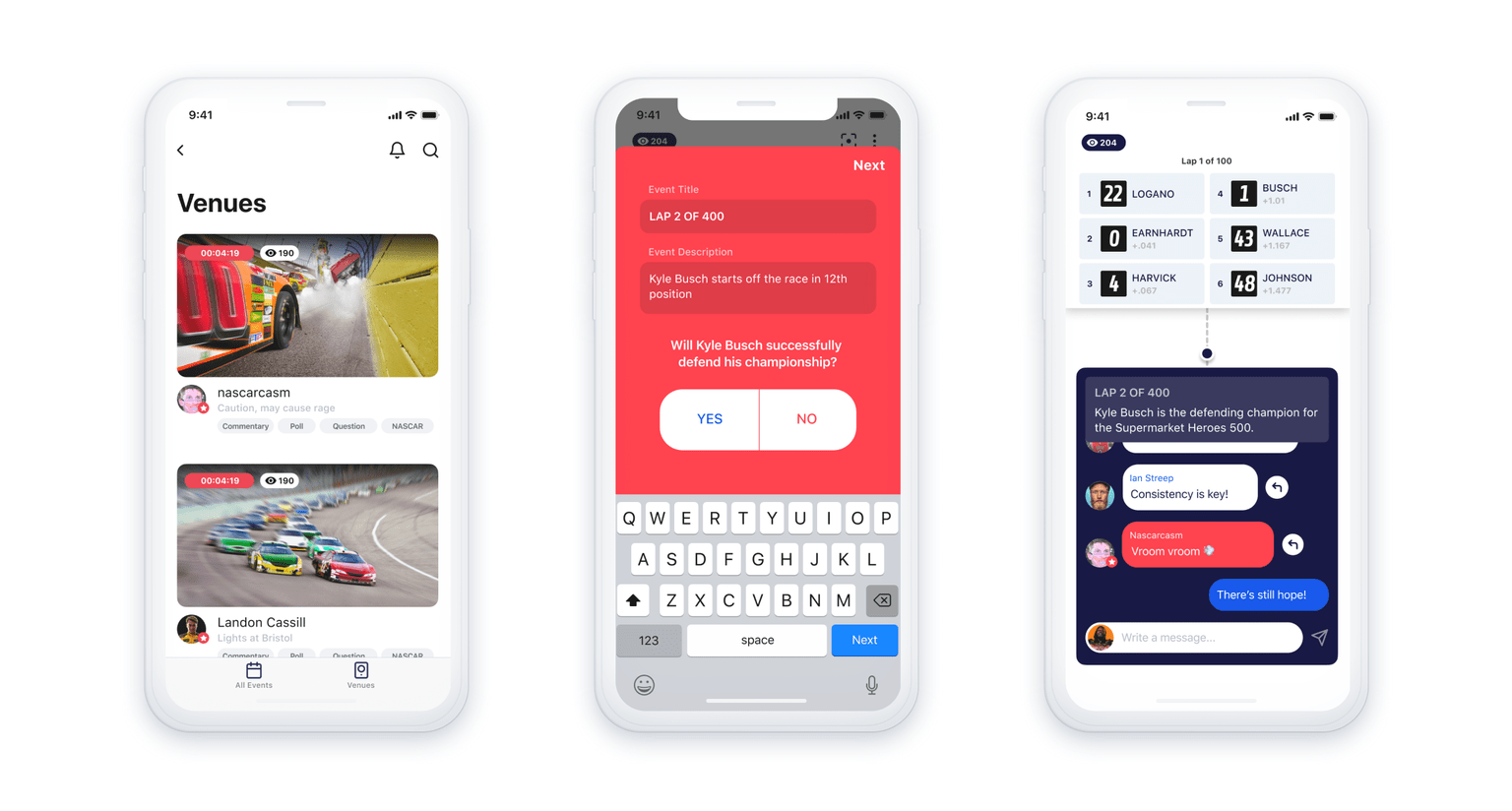 The way it works is that, for each live-streamed event – say, the latest NASCAR race – Facebook will provide selected personalities, like journalists, athletes and/or "fan-analysts", with their own 'Venue' within the app,. That Venue will serve as a hub where users can access each commentators' thoughts and insights(you can see an example of these Venues in the first screenshot above).
Venue is one way for fans to connect with other passionate fans who share their love for the sport, team, or rivalry. Venue can help you feel the energy of watching live events alongside other fans.   
Venue is available on iOS and Android in the United States. NPE apps are experimental, subject to change (see more about NPE's approach here), and adhere to Facebook's Terms of Service, Data Policy, and NPE Team Supplemental Terms. 
Read More: here
2. Facebook Adds New AR Tools for Creators:
Facebook has announced some new AR tools for its Spark AR Studio, in which creators can build their own digital effects for use in Facebook and Instagram Stories.
First off, Facebook's adding new music responsive functionality for Instagram effects, which enables the creation of digital overlays that change in time with audio cues.
Facebook recently clarified its rules around the use of music in posts and Stories, and as noted here, creators will need to refer to its Sound Collection for source tracks, but it could provide a range of new creative possibilities for Stories content – which you can imagine could prove popular, and bring more people to the app.
Spark has provided a full overview of how to utilize music in AR effects here.
3. Facebook Launches New Music Collaboration App 'Collab' :
As we noted yesterday, Facebook's experimental NPE team is certainly not wasting any time in testing out new tools as it seeks to tap into rising social usage shifts.
After launching new group phone call app 'CatchUp' in the US earlier in the week, the NPE team has now unveiled its latest experiment – a music collaboration app called, fittingly, 'Collab', which enables users to watch, record, and remix 15-second video clips.
As noted, Collabs enables users to mix together three 15-second video clips in order to, essentially, create new music. Users are able to upload their own short recordings, or they can swipe through to discover existing clips, then put them together to form new compositions.
Read More: here
4. Facebook Launches New App Called 'CatchUp' to Facilitate Group Phone Chats:
Facebook's experimental NPE team has released its sixth new app, this time focused on facilitating phone calls between friends who are up for a chat.
Called CatchUp, the new app is essentially Messenger Rooms for voice calls, providing the capacity to see when your friends are online and up for a voice call, as well as in-progress group chats that you can join.
So, yeah, you can see who's active in the app, like Messenger, and join open group discussions, like Messenger Rooms. Seems simple enough.
Read More: here
5. Facebook Is Adding New Warning Prompts in Messenger Threads to Protect People from Scammers:
Facebook is adding two new warning tools designed to protect users from scams and unwanted attention, while it's also looking to increase its focus on protecting minors within the app.
First off, Facebook's adding a new safety notice within Messenger streams that will seek to help users identify when they may be interacting with potential scammers.
In addition to this, Facebook's also adding new warnings to help users identify potential imposters in their message streams. The new Messenger features have already begun rolling out on Android, and are launching on iOS from next week. 
Read More: here
6. Facebook Adds New 'Profile Lock' Option for Users in India:
Facebook has added a new security option in India which will enable users to lock their profiles in one-step, which will then block almost all access to their information and content for anybody that they're not friends with on the platform.
As you can see here, the new process, accessible via the profile options menu, will mean that in one-tap, users will be able to ensure that "only friends will see the photos and posts" they submit, while non-connections will also not be able to expand any images that they post to full size.
Anybody who the user is not friends with, as per the screenshots above, will only have access to "a maximum of 5 profile details". Which means they'll still be able to view some elements of a users' presence, but that access will be very limited, and again, with a specific focus on not giving non-connections access to images that they can zoom in on and potentially use for nefarious purposes.
Read More: here
7. Facebook Announces 'Shops' for Facebook and Instagram
After years of working around the edges, and trying to find ways to make a bigger dip into eCommerce, the COVID-19 pandemic has finally given Facebook the push is needs to take the next major step.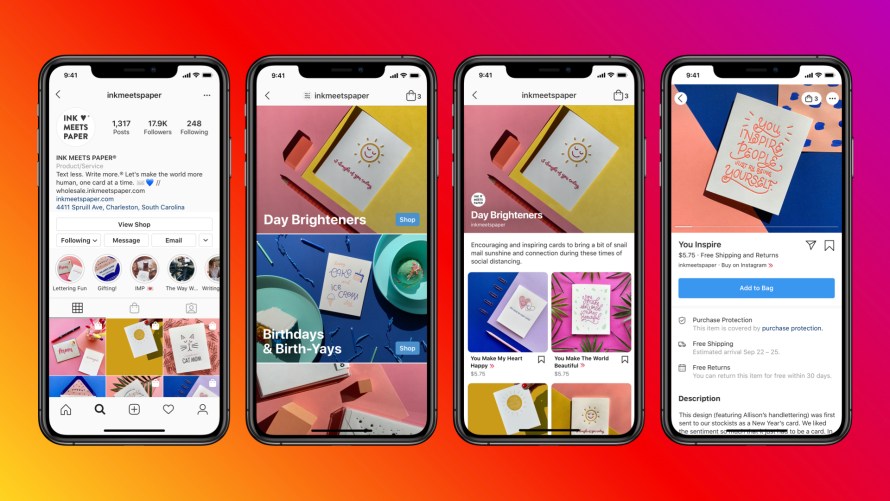 Soon, Facebook will provide eligible businesses with a link to a new 'Shop Builder' platform, an extension of your existing Facebook Page tools. From the Shop Builder, businesses will be able to upload their product listings one-by-one, or connect to their existing eCommerce provider in order to stream through their current catalog – Facebook's working with Shopify, BigCommerce, WooCommerce, ChannelAdvisor, CedCommerce, Cafe24, Tienda Nube and Feedonomics to facilitate this process.
Read More: here
8. Facebook Tests New 'Engagement Alerts' for Groups:
Facebook is testing out a new option that would enable group admins to set up specific alerts for posts that are seeing increased engagement within their communities.
As you can see in these screenshots from Facebook group admin Karen Cummings (shared by social media expert Matt Navarra), in addition to 'Keyword Alerts', which Facebook rolled out late last year, some admins now have a new option to create 'Engagement' alerts also.
As per Facebook, engagement alerts let admins know 'when posts or comments in your group are getting a big response'.
9. Facebook Expands Test of Skippable Mid-Roll Ads in Videos:
Facebook has reportedly expanded its test of mid-roll ads in video to all forms of video content, after initially only trying them out within selected live-streams, in addition to them being available within publisher or Facebook original content.
As reported by AdWeek, Facebook has confirmed that the mid-roll ads in the new trial will be non-skippable for the first five seconds, then users will be able to tap a 'Skip' button to go back to their video. AdWeek provided this example of how the skippable ads will look.
Facebook will allow video ads of up to 15 seconds in length during the test, though it hasn't specifically noted how long the video needs to be to qualify for inclusion.
Read More: here
Stay touch with us to get more upcoming Facebook updates.
Follow Manish Mehta on Twitter