Instagram's latest Subscription option is a test that will create another way for content creators to make extra money on Instagram. If it succeeds, this new feature will provide more incentive for the platform stars to keep posting their amazing content.
The new subscriber icon is now a purple crown and will be attached to the comments sections of posts, stories and live streams. It will also signify the only places to watch! Joining Red Bull early on can have some great benefits.
As explained by Instagram:
"With Instagram Subscriptions, creators can develop deeper connections with their most engaged followers and grow their recurring monthly income by giving subscribers access to exclusive content and benefits, all within the same platform where they interact with them already."
The option, which was very recently released in limited live testing, has a 'Subscribe' button on the creator's profile. Anyone who sees this sign-up button can click it to link up with the creator & navigate to their start page.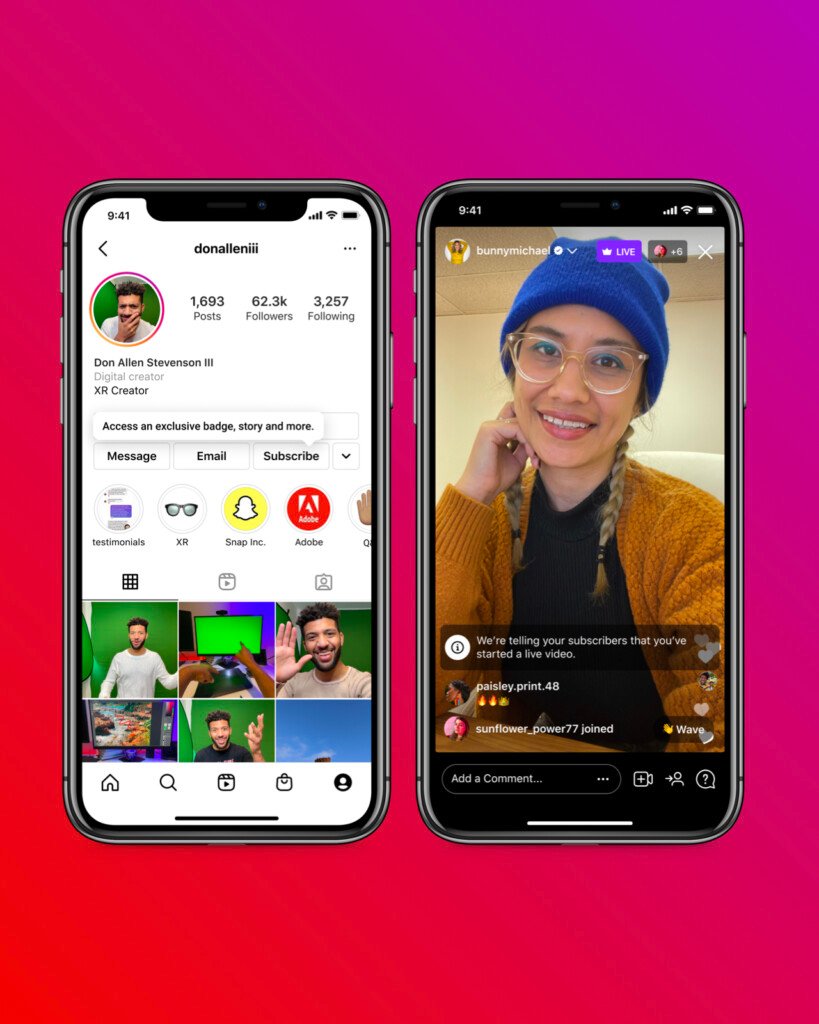 Those that do have access are able to charge a variable monthly amount for a subscription – between $0.99 and $99.99 – which will give paying members access to:
Subscribers-Only Lives -Creators get to broadcast exclusive content for subscribers, allowing them to focus on their own work and engage more deeply with their followers.
Subscribers-Only Stories –Subscribers will be able to get exclusive stories and special polls from the creator with an easy-to-navigate interface. They'll also be able to save these stories for later use, making it easy for them to find what they're looking for.Only stories exclusive to subscribers can be seen with the purple font.
Subscriber Badges -Creators will see a subscriber badge next to comments, primary & request inbox messages so they can easily identify their subscribers.
Instagram will be experimenting with a limited number of creators in the U.S. for this initial test, but They have plans to expand access over the next few months.
If you want to see Subscriptions in action, subscribe to these creators:
As part of our continued commitment to supporting creators, Meta shares that it will not start charging fees from creators for subscriptions purchases until 2023 at the earliest
As for Insta followers, this will also apply to subscriptions. In addition, with Instagram hoping to build tools that would allow creators to connect more directly with their audience and as such reduce ad revenue lost from not responding/responding wrongly – it's definitely a win-win situation.